It is not often the number of Kiwis rivals that of Americans in a men's division one college basketball game.
Today's game between Saint Mary's College and University of California Riverside will give it a good nudge, though.
Five New Zealanders are set to be involved in the game.
Saint Mary's duo Dan Fotu and Quinn Clinton face off with UC Riverside's trio of Flynn Cameron, Callum McRae and Angus McWilliam.
It is likely a record and further highlights the wave of New Zealanders making the trek to the United States.
Up until recent years, it was very rare for New Zealand to even have five division one men's players.
This year, New Zealand has 16 men playing division one basketball, part of 113 Kiwi players across all divisions.
There has been plenty of production among that group, as well.
Fotu, the brother of Tall Black Isaac, has had a stellar start to the season.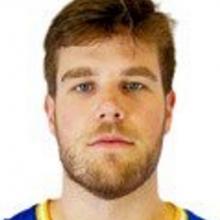 The 2.01m forward is averaging 14.6 points per game, proving elite against top teams at both ends of the floor.
He was last week named to the tournament team at the highly-regarded Maui Invitational Tournament.
Cameron, the son of Tall Blacks coach and former player Pero, has also been productive.
The point guard is going at 10.7 points and five rebounds per game, having shown his ability to hit from deep.
McRae has been similarly effective, the centre scoring 8.6 points per game, while hauling in 9.3 rebounds.
Elsewhere, Kruz Perrot-Hunt has been regularly putting up strong numbers at the University of South Dakota.
The point guard is going at 15.2 points per game, including a season-high 25.
At Davidson, the alma mater of NBA star Stephen Curry, 2.06m forward Sam Mennenga has posted 10.7 points and 6.0 rebounds per game.