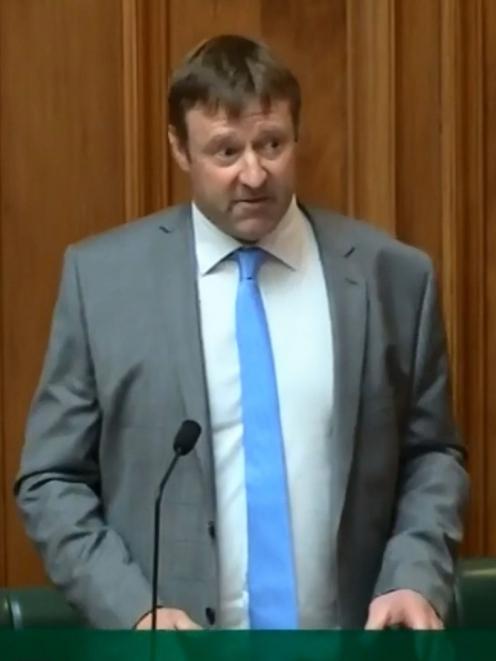 If New Zealand First List MP Mark Patterson gets the chance, he is going to bounce Indian great Sachin Tendulkar.
And Pakistan's Prime Minister Imran Khan is in for the same treatment.
Khan is only one of the finest cricketers to have played the great game so that Patterson is a brave man. But then politicians are mostly all talk and little action, right?
Not this time. Patterson has promised - and they never, ever get broken - to deliver.
He has been named in the New Zealand Parliament XI which will compete in the Inter-Parliamentary Cricket World Cup in London earlier next month.
Tendulkar, who served as an MP from 2012-2018, is rumoured to be a part of an Indian team which will compete alongside Afghanistan, Australia, Bangladesh, England, Pakistan, South Africa and New Zealand.
Khan could be a starter as well.
It is doubtful either will lose sleep thinking about Patterson's left-armers, which are rapid in imagination and medium-pace when checked by reality.
"I've visualised that [bowling to Tendulkar] and I'm going to bounce him," Patterson said.
"It is definitely going to go for six. But it doesn't matter because it is the principle.
"It will be an extraordinary experience and a great privilege if we got to play against two of the greatest cricketers of all time."
Patterson, who is based in Clutha when he is not in Wellington helping bat off swipes from the opposition, is actually a decent cricketer.
The right-hander played Hawke Cup cricket for Canterbury Country for about 20 years and also had a four-year stint with the North Otago team from 2004-08.
"I was mainly a batsman but I did fancy myself as a bit of an all-rounder. I was in two Hawke Cup-winning teams and I think I scored 3000 runs or something for Canterbury Country.
"I was a back-foot player ... but I don't want to give too much away in case Imran is reading."
You are safe there.
The New Zealand team will also attend engagements with the United Kingdom Foreign Office, and will be hosted by 10 Downing Street during the Cricket World Cup final on July 14.
"Obviously it is an incredible opportunity to meet and play parliamentarians from other parts of the Commonwealth, essentially and to continue to strengthen those ties.
"It will be good internally, too, because it starts to build those relationships across parties as well. Whenever we travel away we see the similarities and not just the differences."
It is a self-funded trip, albeit with a lot of help from sponsors, so there is no need for a Royal Commission of Inquiry.
There are some warm-up games but New Zealand's opening game of the tournament is against South Africa on July 10, with matches agaisnt Pakistan and Bangladesh the next day.
The semifinals and final are on July 12.
New Zealand Members of Parliament participating in the tournament are: Chris Bishop (MP for Hutt South), Greg O'Connor (MP for Ohariu), Ian McKelvie (MP for Rangitikei), Jamie Strange (List MP based in Hamilton East), Kieran McAnulty (List MP based in Wairarapa), Kiritapu Allan (List MP based in the East Coast) and Patterson (List MP based in Clutha-Southland).