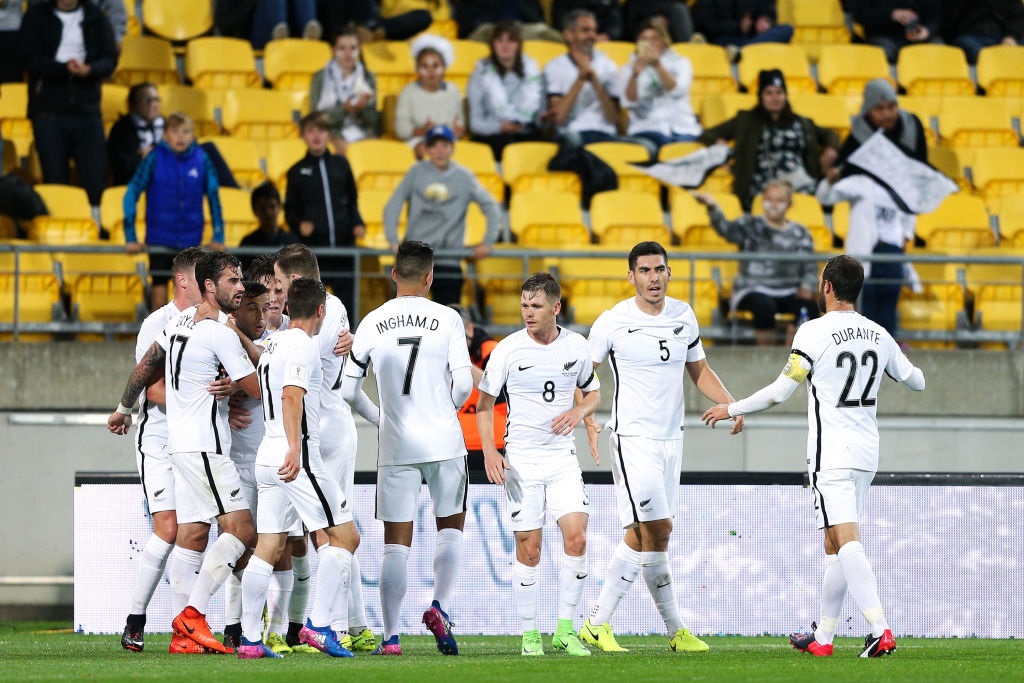 Football fans will have to be quick to secure tickets to the All Whites World Cup playoff against Peru in Wellington.
FIFA confirmed that the home leg will be staged at Westpac Stadium in Wellington on Saturday 11 November with kick-off at 4.15pm.
Westpac Stadium Chief Executive Shane Harmon said tickets are expected to sell out quick with more than 10,000 people already on the waiting list.
"It's gonna be one of the biggest sporting events I think ever held in this country and it is one unfortunately where we do expect demand to exceed supply," Harmon told Tony Veitch in an interview on Newstalk ZB.
"It's one of those events that comes around every four years where I think we will feel we're at the centre of the sporting universe that particular day."
Tickets for the home leg will go on sale on Tuesday 17 October at 12pm to the waiting list and general public on Friday 20 October at 12pm.
Harmon said determining ticket prices was a balancing act but assured that it would cost less than what it would be to go to an All Blacks game in New Zealand.
"We want to price it so that it appeals to most football fans in New Zealand but also mindful of the fact that New Zealand football really only gets this opportunity at this level once every four years and they will be obviously keen to maximise revenue from it as well."
A playoff win for the All Whites is reportedly worth US$10 million (NZ$14m) to New Zealand Football, which is the financial boost that will automatically come from World Cup participation.
Without the World Cup, they will be only left with the returns from the playoff, with the main source of income being television rights and ticket sales from the home leg in Wellington.
Tickets will be sold on a first come first serve basis, with prices set to be released tomorrow.
FIFA World Cup - Intercontinental Playoff
New Zealand v Peru
Home Leg: Saturday 11 November, 2017, kick off at 4.15pm
Where: Westpac Stadium in Wellington, New Zealand
Away Leg: Wednesday 15 November, kick off at 9.15pm (Thursday 16 November 3.15pm NZT)
Where: Estadio Nacional de Lima, Peru