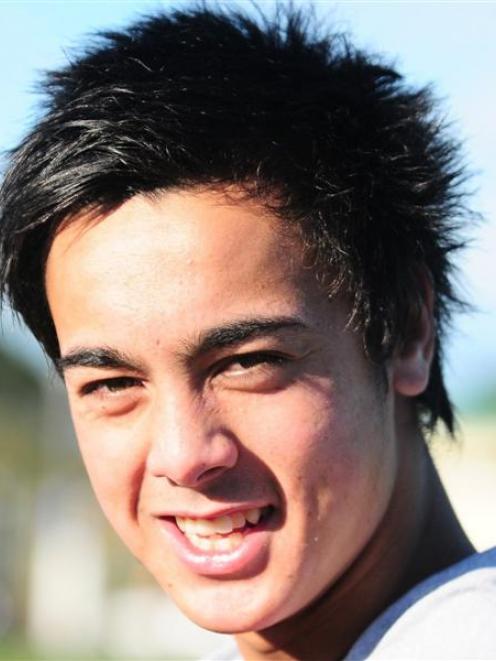 Former Mosgiel player Cameron Howieson has just experienced something relatively uncommon for footballers.
A victory over Manchester United at Old Trafford.
Howieson, who turns 18 later this month, was part of the Burnley youth side which scored an upset 4-3 win over the Manchester United youth side in the FA Youth Cup.
The victory was at Old Trafford, United's home ground, and Howieson, who captained the team, helped himself to the first goal for Burnley, which secured its win in extra time.
Burnley had made the semifinals of the FA Youth Cup last year and is hoping to go just as far if not further this season.
It was the first win by a Burnley team, at any level, at Old Trafford for 37 years.
Howieson's father, Dave, said his son was over the moon about the win and after the game got to meet Manchester United manager Sir Alex Ferguson, who congratulated him on his performance.
It was not Howieson's first game on Old Trafford. He played the second half for New Zealand against Brazil at this year's Olympics.
Howieson, who usually plays on the left-hand side of midfield, made his first team debut for the Burnley side in the Championship last season, becoming the youngest New Zealander to play professional football in England.
Dave Howieson will travel to the United Kingdom next week to see his son and also watch him play over the busy Christmas period.
Cameron's girlfriend, Laura Merrin, who played for New Zealand at the under-17 World Cup in Azerbaijan in September, will also travel to the United Kingdom.
Howieson has not played for the first team so far this season and appears to have fallen out of favour with new Burnley manager Sean Dyche, who replaced Eddie Howe in October.
Howe left Burnley to return to Bournemouth where he had previously been a player and manager.
Burnley is just below mid-table in the Championship.
His father said his son really enjoyed the set-up at the club and the only drawback was the weather.
Howieson, who spent two years at the Asia-Pacific Football Academy, was signed with the club in northern England until June 2014.
He is due back in New Zealand at the end of the northern season, and will most likely be selected for the New Zealand under-20 side to play in qualifiers and then the finals in Turkey in the middle of next year.