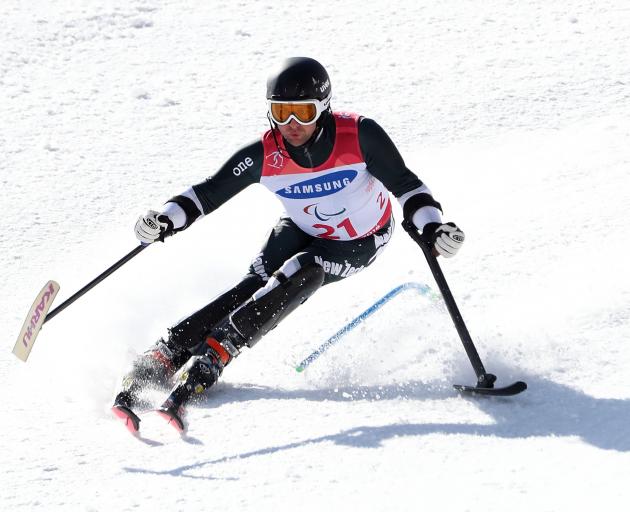 Triumph can involve such a mix of emotions.
Wanaka paralympic skier Adam Hall ought to be on top of the world after claiming gold in the men's slalom to go with the super combined bronze he won earlier at the Paralympic Winter Games in PyeongChang.
And he is absolutely near the top - no question. But there is also a touch of sadness.
His victory comes almost eight years to the day afterhe won gold in the same event at Vancouver.
That memory is forever tied up with the tragic death of his mother, Gayle Hall.
She was killed in a car accident about a week after Hall's stunning effort in Vancouver. She was a strong advocate and champion for Hall and is never far from his mind.
"I definitely think about her every single day,'' Hall said.
"And when you are able to put performances down like that and give a bit of a tribute, it makes it even more special.''
"You have to be able to put those emotions to the side and just concentrate on your job.
"But it is pretty emotional but pretty special as well.''