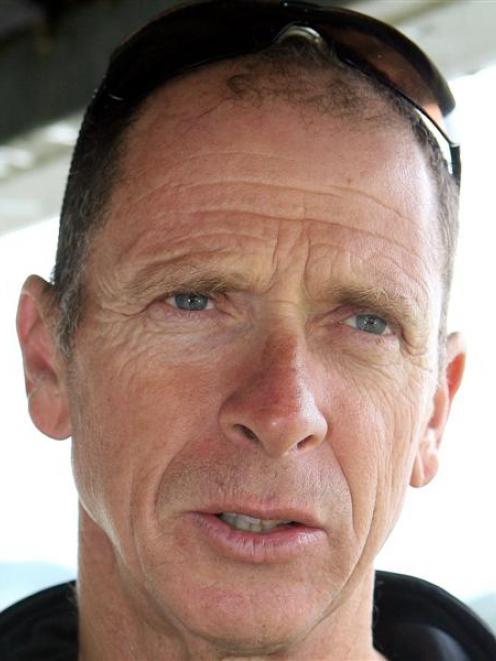 If there is one person more than any who can take credit for New Zealand's five-medal haul at the Olympic rowing regatta, it is master coach Dick Tonks. But he is unlikely to agree, writes David Leggat, of The New Zealand Herald, in London.Anyone looking for a chat, or a beer, with Dick Tonks the night after New Zealand's triumphant Olympic rowing campaign ended would have been out of luck.
Tonks was already on his way home, effectively slipping quietly out the back door.
It was entirely in keeping for a man who, for all his success as head coach at Rowing New Zealand, shuns the spotlight.
A couple of hours after the regatta ended, RNZ put on a few drinks for the rowers, friends, family and media at their day house near the Eton Dorney Course on which they had won five Olympic medals.
The word went out to the media, who had not sighted Tonks all week.
If you want a word he will be there.
One reporter well-acquainted with Tonks, walked in, saw the crowds of New Zealanders and knew: "He won't be here; this isn't his thing".
Talk to the rowers he has worked with and it is a familiar refrain.
If you are looking for long, impassioned speeches, forget it.
Take this from Georgina Earl who, as half of the Evers-Swindell twins, won back-to-back double scull gold medals on Tonks' watch in Athens in 2004 and Beijing four years ago. "He's not the guy to sit down and have big, deep meaningfuls with you.
But he says these little things every now and then and you grab them and hold them because you know they're valuable."
Tonks, born in 1951 in Wanganui, got into rowing at the Union club in the town as a youngster partly through a link his father had with a renowned figure in the sport at the turn of the 20th century.
"Billy Webb won the world professional title in Wanganui.
"He knew my father," Tonks has said.
There was a source of inspiration for the young man, who developed into a rower good enough to attend the Munich Olympics in 1972.
There is a belief among rowing folk that his experience there shaped his hard-nosed philosophy on the sport, and what is required to make it to the top.
In their coxless four final, Tonks, Dudley Storey, Ross Collinge and Noel Mills finished second, 1.37sec behind East Germany.
The story goes that that margin stuck with Tonks.
Could that gap have been trimmed with more training kilometres on the clock?
In coaching terms, his name became one to notice 22 years later when he guided Brenda Lawson and Philippa Baker to gold in the double scull at the world championships in Indianapolis.
Rob Waddell won two world titles and Olympic single scull gold with Tonks at Sydney in 2000.
The Evers-Swindells followed and now Tonks has steered coxless pair Hamish Bond and Eric Murray, and single sculler Mahe Drysdale to golds in London.
Since the Athens Olympics, New Zealand rowers have won 45 Olympic or world championship medals.
Not all are directly down to Tonks.
Other coaches are in the Rowing New Zealand programme, but he is the overseer and there is no secret there is a a strongly autocratic touch about the man.
It has not been all beer and skittles either.
The Evers-Swindells had their disagreements with him; so too Waddell and there is a tale of Murray going nose to nose with Tonks over an issue a few seasons ago.
That should not surprise.
There is barely a long-term coach-athlete arrangement at elite level where you will not get cross words.
Drysdale singled out the importance of 2005 to rowing.
That was when Government funding agency Sparc - now Sport NZ - decided to target a select group of sports for financial support, rather than have any number of sports come to them with a plan, and a plea.
"Two thousand and five was a huge part of why we're so good and why we're starting to achieve on the world stage," he said.
"When I came into the programme there was very little money.
"We went out and were very amateur, just did the work, and obviously the funding came and that's made things a lot easier.
"But he's the man whose led it all.
"Without him we wouldn't be in the position we are today."
Armed with more financial clout, and allied to a strong work ethic, Tonks and his coaches had the wherewithal to put his strategies into place to the point that, alongside Germany and Britain, New Zealand is part of the big three of the sport.
So as Drysdale prepared for his final last week, aiming to put behind him his distressing Beijing row - when he finished third, wracked by illness to the extent he could not get out of his boat unaided, and was taken straight to hospital - what was Tonks' pre-race advice before duelling with fierce rival Ondrej Synek, of the Czech Republic?
Something detailed and strategic to see off his rivals over the 2000m journey?
"No," laughed Drysdale.
"He just told me to get in front and hold him off.
"It's pretty typical Dick."
Murray and Bond talk fondly, and with clear admiration, for what Tonk has done for them on their four-year unbeaten row around the globe.
They knew they would be better rowers for working with him.
"He's just a really humble guy," Murray said.
"He leaves us to our own devices a lot of the time.
"He's not on your back day in, day out making sure we're doing everything.
"Every coach has his idiosyncracies in what they're trying to do.
"His is good old-fashioned hard work and grind".
Tonks does not do touchy-feely with his rowers, does not socialise off the water.
He does his job, then goes home.
Bond talked of the lack of sentiment in working with Tonks.
"It comes down to being prepared to push the athletes home.
"We know turning up on the start line we're going to be the best prepared out of anyone.
"That's what he brings to us; that belief that we're going to be well prepared, leave no stone unturned, no kilometre unrowed."
That philosophy paid off over a memorable week at Eton Dorney.