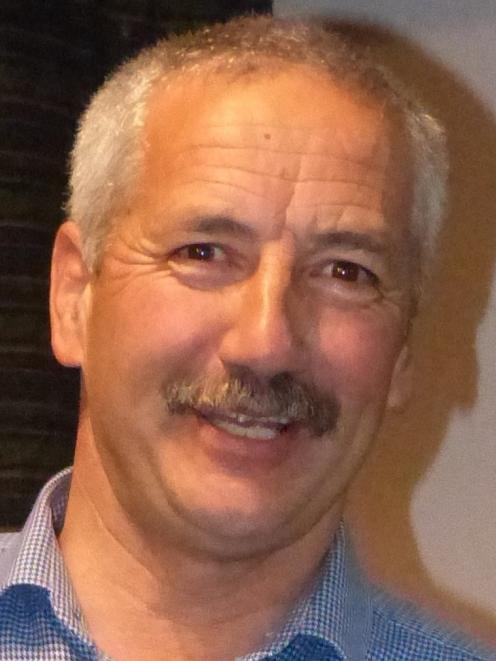 Master trotting trainer Phil Williamson was just about in mourning yesterday after hearing of the death of outstanding trotting sire Sundon.
The 29yr-old was humanely put down on Saturday after battling with the effects of arthritis and laminitis.
The champion son of Arndon will leave a huge gap in the trotting industry after effectively transforming the trotting breed in the southern hemisphere over the past 20 years with his sons and daughters winning more than $40 million in earnings in Australasia alone.
Williamson knows better than most about the impact Sundon had on the trotting breed in New Zealand and Australia.
The Oamaru trainer prepared no fewer than eight Sundon horses who won 10 or more races over their career, headlined by the million-dollar mare One Over Kenny.
Others to make their mark on the group 1 stage for Williamson and Sundon were Allegro Agitato Jasmyn's Gift, Springbank Richard and Springbank Sam, while Lets Get Serious made his mark both here and in the United States.
''[Sundon] has been a champion horse for me - probably for a few other people too, but especially for me,'' Williamson said.
''He was a champion sire as far as I'm concerned and he was a great horse before that.''
Indeed, Sundon's game-changing efforts at stud mean his race record - 27 wins from 60 starts including the 1990 Dominion Handicap - are often overlooked.
But the American-bred stallion's indelible mark on the New Zealand harness racing scene began with the physique he passed on to his progeny.
''He has definitely brought class into the standardbreds and made them look like thoroughbreds for mine,'' Williamson said.
The products of Sundon sometimes had a reputation of being ''hot-headed'', but Williamson said that was not true of all Sundon trotters.
''You could say that about some of his - they were a little headstrong,'' he said.
''But I'd rather have some headstrong ones that were good than quieter ones that were no good.
''If they're really fast horses, they were bound to have a bit of fire about them.''
He pointed out both Lets Get Serious and Jasmyn's Gift as mild-mannered products of Sundon.
Now Williamson and other trotting trainers around New Zealand have to look at life after Sundon, although the four-time Stallion Of The Year will live on through his daughters, whose progeny have already notched up more than $13 million in stakes.
''On the trotting side of it, it's a big hole. There are a few other sires leaving winners, but I can't say there's anyone with his domination putting the X-factor on that he put on his.''