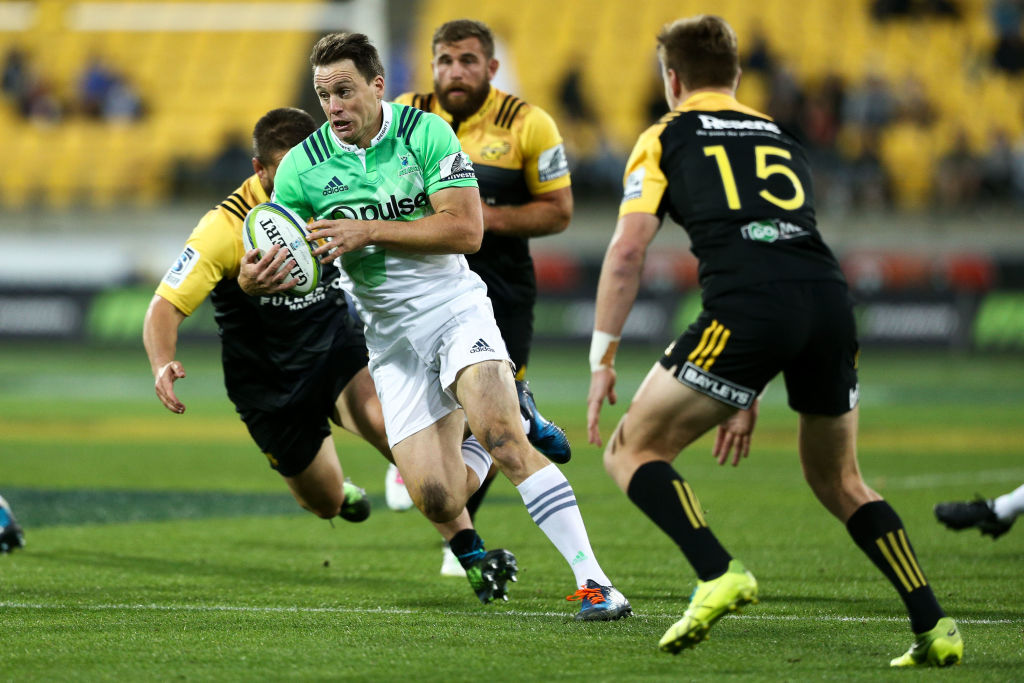 The Highlanders are still in the dark over how many, if any, All Blacks they will have available to play the British and Irish Lions on June 13.
But there is a suggestion Highlanders captain and key All Black Ben Smith will be lining up in the match.
Highlanders chief executive Roger Clark said discussions had taken place with All Black management about player availability but nothing concrete had been decided yet.
``The All Blacks have not named their team yet and, until they do that, then we won't know how many of our guys will be in contention,'' Clark said.
Head coach Tony Brown will not be involved in the game as he has coaching commitments with the Japanese national side.
Clark said assistant coach Scott McLeod, who will be head coach for the game, and fellow assistant coach Mark Hammett had been talking with All Black management.
All Black assistant coach Ian Foster had been at the franchise a couple of weeks ago and All Black assistant coach Wayne Smith visited this week.
Clark said the All Blacks wanted the competition for the Lions to be as hard as it could be and that meant putting out competitive teams before the tests.
He hoped for some common ground to be found and so some players may be made available.
``These guys spend nine months of the year with their franchises so want to play in such a big game as this.
``But it is a great year to be an All Black knowing they are going to have the opportunity to play against the Lions.''
Last year, the Highlanders had eight players in the All Blacks - Ben Smith, Aaron Smith, Malakai Fekitoa, Lima Sopoaga, Waisake Naholo, Liam Squire, Elliot Dixon and Liam Coltman - and all are genuine chances to make the All Blacks again for the Lions series.
The first test is on June 24, 11 days after the match against the Highlanders.
The All Blacks also have tentative plans to play a game against Samoa as a warm-up match, most probably on June 16, either at North Harbour or Pukekohe.
The Maori All Blacks are scheduled to play the Lions on June 17 in Rotorua which may also count out some Highlanders.
Highlanders co-captain Ash Dixon skippered the Maori All Blacks on their tour last year and is a prime candidate to play in Rotorua along with the likes of Tom Franklin and possibly Dan Pryor.
There was a suggestion Ben Smith has a clause in his contract stating he will be able to play for the Highlanders against the Lions.
Clark said he did not know about that and Smith was the only one who knew his playing status.
New Zealand Rugby had originally indicated All Blacks would be available to play for the Blues and the Crusaders against the Lions, but the Highlanders, Hurricanes and Chiefs would not be able to call on their All Blacks.
A 33-man All Black squad is set to be named for the series so there should be some room to give back-up players at least a game or two.