As the dream of a global season quickly turns into a nightmare there is one statistic which shows just how outdated the present structure of the international game is.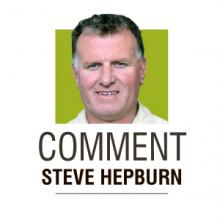 Since the sport went professional in the mid 1990s, teams from Europe have travelled south in the middle of the year to play tests against national sides in the southern hemisphere.
But in New Zealand it has become as predictable as night follows day.
In the professional era (since the beginning of 1996), European teams have played 50 tests in June in New Zealand - England 10, France 13, Wales 6, Ireland 9, Scotland 4, Italy 2 and the British and Irish Lions 6.
The All Blacks have been totally dominant and have won 46 of the 50 tests.
The games which did not end in wins were the 15-13 loss to England in 2003 when the All Blacks completely blew many chances and the 27-22 loss to France at Carisbrook in 2009 when a green All Black side fell behind and panicked.
The other two matches the All Blacks did not win were against the Lions in 2017 when the side lost in a wet Wellington after Sonny Bill Williams had been sent off, and the draw with the Lions the following week.
The statistics show the All Blacks are near to impossible to beat in midwinter on home soil, putting the whole question of the worth of these tests up for debate.
Everyone likes seeing an All Black victory but more important is a relevant and real contest. The fortress of Eden Park, where the All Blacks have not lost since 1994, is a huge advantage to the home side.
With players heading south from the northern hemisphere rolling up to New Zealand tired and carrying injuries, it is little wonder the All Blacks win easily.
When Wales played in Dunedin a few years ago, coaches admitted players had been training and playing for more than a year.