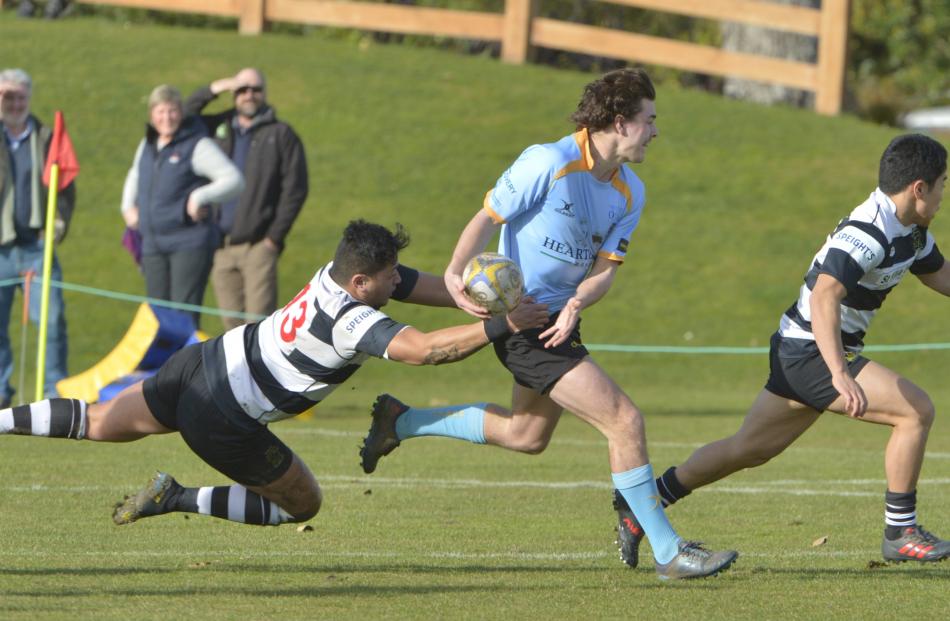 University finished their season with a narrow win over Southern and with it regained the Cavanagh Memorial.
University were ahead 14-3 at the break but Southern came back in the second half and went ahead 17-14 with 15 minutes left.
But University winger Gavin Stark scored with a nice run down the right-hand side and the students hung on to win 19-17.
Harbour smashed Dunedin 52-3, Zingari Richmond went down to Green Island 45-26 while Taieri won over Alhambra-Union 27-19.
University have the bye next week and will be top seeds into the semifinals.