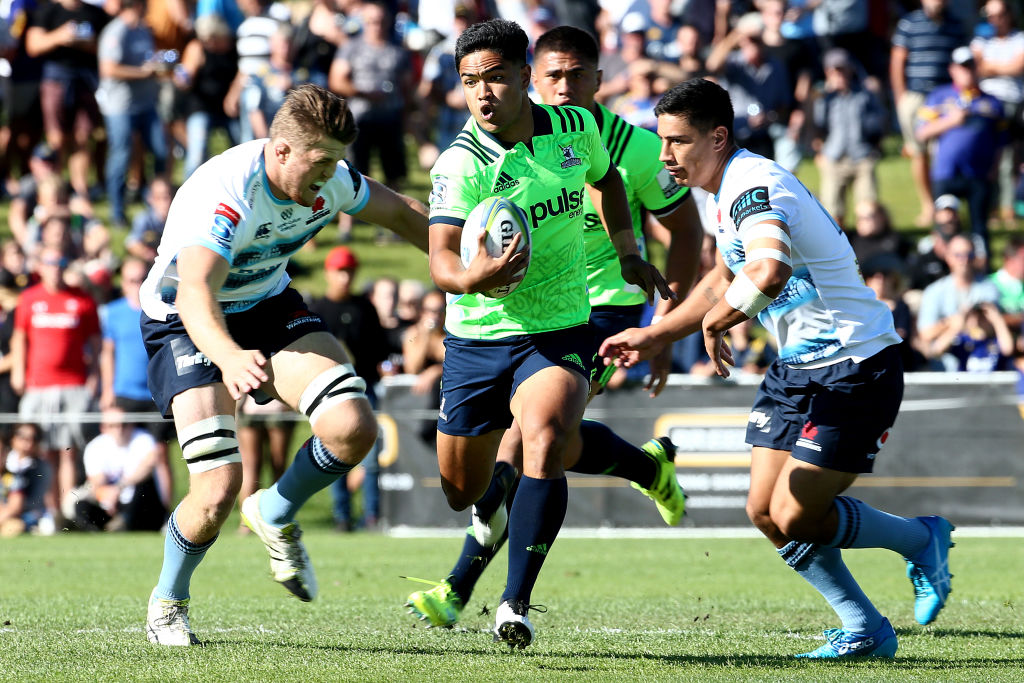 Josh Ioane is not getting ahead of himself.
The Highlanders first five-eighth made his first start in the No 10 jersey for the Highlanders last Friday night and came away with plenty of praise, helping to steer the side to a 30-27 win over the Chiefs.
Ioane (23) was happy with his performance as he attempts to fill the boots left by the departing Lima Sopoaga.
"It was really enjoyable and a really good performance. I was happy to get the win and to go up there and get the win was great,'' he said yesterday.
"It was tough. I remember looking up at the clock and it was like 17 minutes in. I was tired. But I was lucky, I got my second wind.
"I was thinking about it a lot. It was my first start at 10. I was just making sure I had my preparation under way. Trying to tick the boxes so I was right when I get out there.''
He said all his team-mates and the coaching staff had been very supportive.
"They just told me to go out there and do what you have been doing in training. That is the mindset we have to do. Just doing your role in the team. Not trying to do too much and just sticking to what you have to do.''
His father and sisters, who live in Auckland, were in Hamilton which Ioane said was a big thrill for him.
He did not miss a kick at goal, not bad for a guy who was not a recognised goal-kicker until a couple of years ago.
"I was happy with it. I have just been practising hard.''
The Reds are now the focus for Ioane as the Australian team comes into view.
"It is Monday now. We've done our homework, done our review so now we get into this weekend. There is a lot to work on - game driving, made a few errors which we will look to fix.''
The hearing into the red card handed out to Highlanders midfielder Sio Tomkinson will take place tonight.
The hearing was moved from Sunday night following consideration from the Sanzaar judicial panel. The Highlanders may seek to appeal the charges and hope to get Tomkinson off.