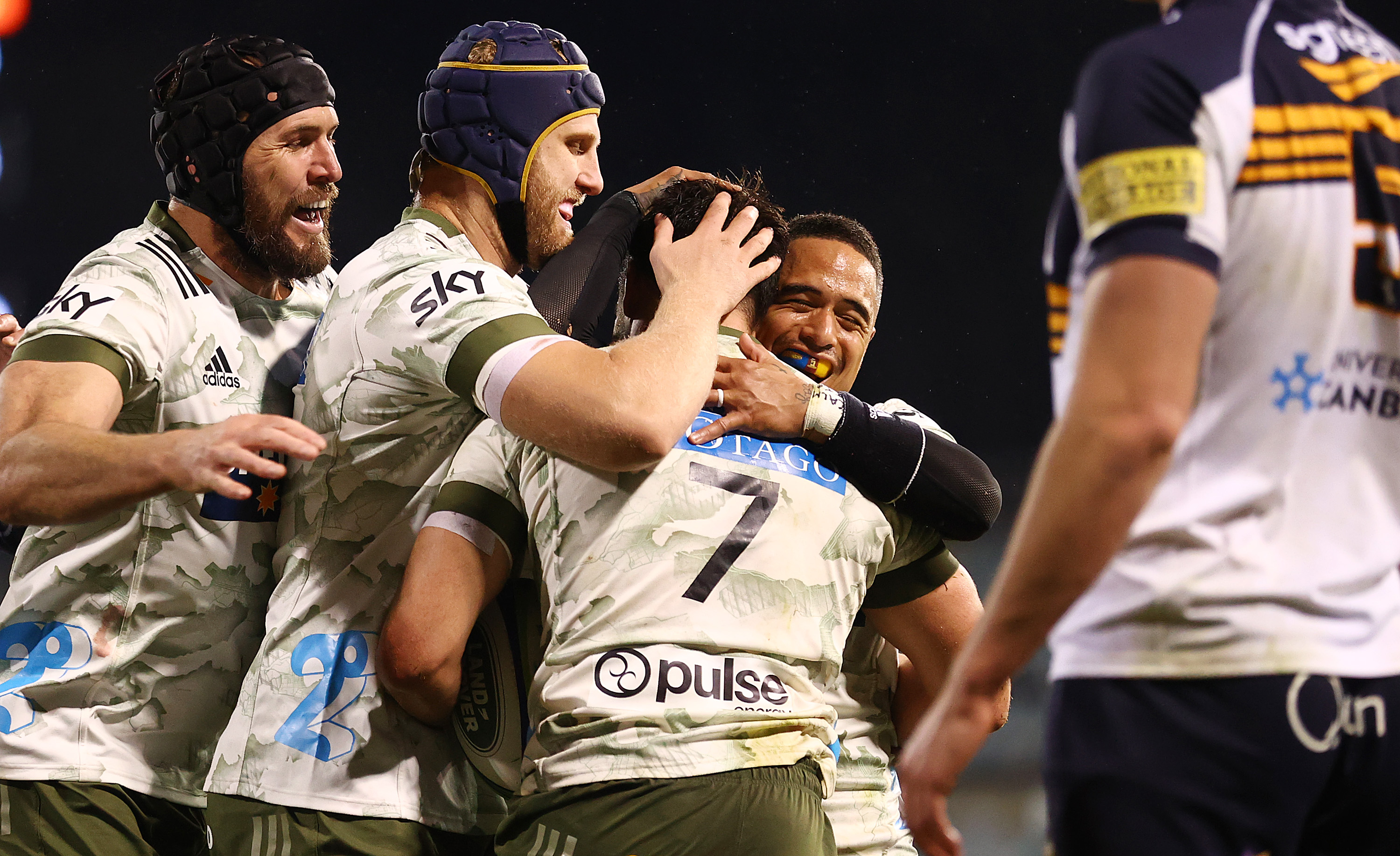 For once, the Crusaders did not break Highlanders fans' hearts.
And it was a close-run thing, because this one had heartbreak written all over it.
Leicester Fainga'anuku had grounded the ball over the tryline on Saturday night with just minutes left.
It was a try that would give the Crusaders a conversion to beat the Rebels by the 33 points they needed to surpass the Highlanders.
But on review, the try was ruled out, the winger being pulled up for a double movement. And with that, the Highlanders clinched a spot in the final.
Well, in a final at least.
It is hard to know what to make of it.
Is Saturday's Super Rugby Trans-Tasman final against the Blues in Auckland the final?
Or was the real final the Super Rugby Aotearoa one that the Crusaders won in May?
It is a strange situation, and the Trans-Tasman competition — dominated by the New Zealand teams with embarrassing ease — really is a weird format.
But in all honesty, who cares?
The Highlanders are playing in a final for just the third time in their history.
Who would have predicted that four months, or even four weeks, ago?
On paper, they did not look like a team set to challenge the likes of the Crusaders and the Blues.
They have had to deal with an injury-cursed year, a head coach leaving for Japan and a handful of off-field dramas.
But they claimed several scalps in the Aotearoa competition and went unbeaten through the Trans-Tasman season.
The Highlanders completed that run with a 33-12 win over the Brumbies in Canberra on Friday night, a fantastic result to take into the decider.