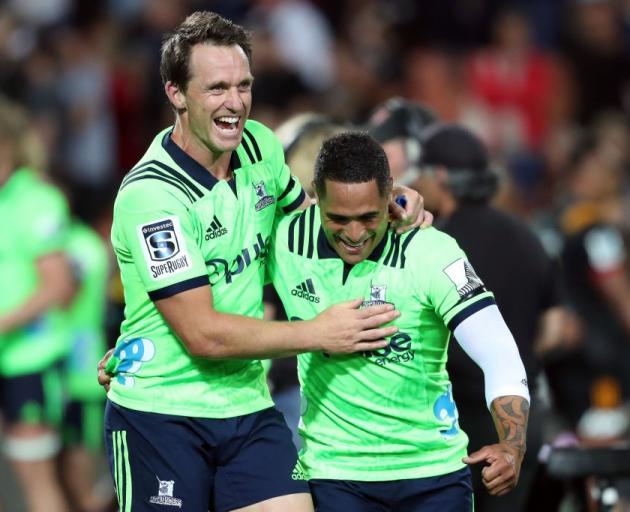 The shadow boxing has been done - now the real competition gets under way.
Three weeks into the Super Rugby competition and it feels as though the full armies are finally getting ready for battle.
The All Black rest protocols - which has limited top-line All Blacks to 180 minutes over the first three games - have now ended and with it the competition will take a step up in intensity.
The Highlanders will get to name a full-strength side when they go into battle against the Hurricanes in Wellington on Friday night.
Highlanders assistant coach Glenn Delaney said they had got plenty out of the first three weeks when putting out three different sides.
Not one player had started in the same position in the three games as the Highlanders mixed and matched their line-ups.
"Every week tells us where we are. But when we play these derbies - you know the intensity goes up a notch, and we've got three on the spit.
"So it is exciting and they will bring the best out of both sides,'' Delaney said.
"We know where we are at. We have not kept anything back. All the energy, all the effort and accuracy and execution gets put into a performance that we can be proud of.
"We will know a lot about our guys come Friday night.''
Delaney said every side had mixed selections in the first three weeks as that was simply the world in which the New Zealand sides were living this year but "I would suggest things are going to get very serious, very quickly on Friday''.
The Highlanders ,missing many experienced players, lost to the Rebels 24-19 last Friday night.
"We have been really comfortable with the guys that we took out last week and we will be really comfortable with the team we put out this week. We will pick a team this week for the Highlanders and we will go on from there.
"We have managed it really well. We know it has been happening and we have got on with it and it is all going well.''
Delaney said players had to have a balance over playing times and it was something he was used to from when he coached in the United Kingdom.
"But in saying that the guys that have to be ready for the end of the year, have to be ready to play in big fixtures and we have got three big ones coming up.''
The Highlanders' hallmark in recent years has been their strength at the breakdown but they was second-best in that area on Friday night.
Delaney said the side would be putting much emphasis on muscling up in that area.
"They were really aggressive there and we had to try and find what the advantage line was in those breakdowns. They were ... trying to slow our ball down.
"That is the obvious tactic and something we have discussed. Something we have focused on and looking at moving forward. Teams know that when we get speed or ball and gain line we are a pretty dangerous proposition.''
The Highlanders had a long haul back from Melbourne.
Their flight was cancelled and the side was forced to catch a later flight and stay in Auckland on Saturday night.
Many of the squad and management had tickets for the Eagles at Forsyth Barr Stadium on Saturday night but missed out.