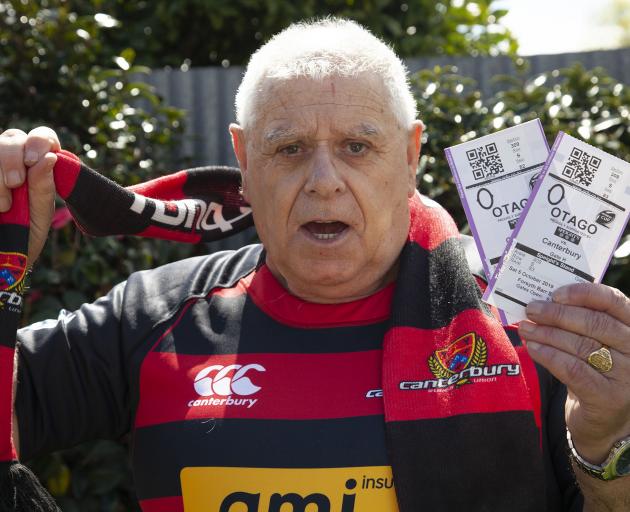 For some 13 is an unlucky number – but that's how many times Kevin Lundon hopes to have seen Canterbury claim the Ranfurly Shield after his trip to Dunedin on Saturday.
Lundon, 73, attended his first Ranfurly Shield clash in 1950 when he travelled with his father at the age of four to watch Canterbury claim the Log o' Wood from Otago 8-0 at Carisbrook.
He has attended every shield match involving Canterbury since. So when Otago defended the shield against Waikato over the weekend, he immediately booked his tickets and made travel plans for the challenge at Forsyth Bar Stadium.
Lundon's passion for rugby started when he attended Canterbury matches with his father Ronald who represented South Canterbury.
Since then he has gone above and beyond what most would consider a die-hard fan.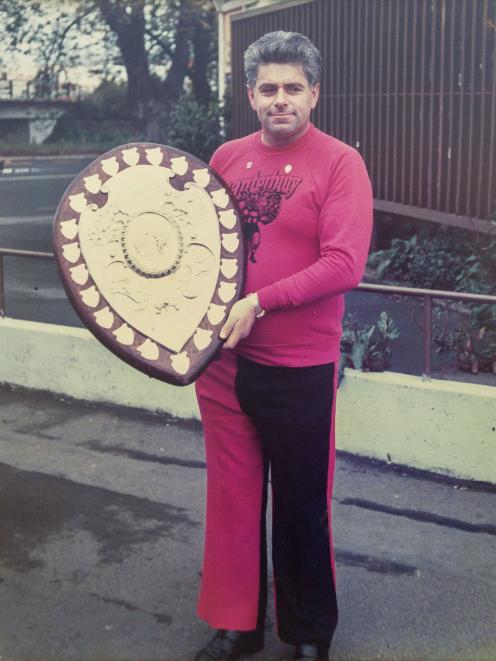 "It just grew. As I got older, I understood and appreciated the good teams they had because they were very successful. It made you more interested and keen to go," said Lundon.
In 1970, he became a foundation member of the Canterbury Rugby Supporters Club.
Lundon was also Larry the Lamb for about 20 years, which included a permanent stint from 1973-1983.
He says there were many perks to the job, such as looking after the Ranfurly Shield at his home overnight.
However, he also had some run-ins with the pesky away fans, which included having grass thrown through his mouth piece in Hamilton and being punched in the testicles by a child in Wellington during a lolly scramble.
"Obviously he hadn't got any lollies . . . I couldn't believe it. I said 'you little bastard' but no one can hardly hear you from out of the mouth piece anyway," he said.
Lundon's favourite shield memories include Canterbury's come-from-behind win over Wellington at Lancaster Park in 1983, and a late Robbie Deans penalty in 1982 which earnedthem a 15-15 draw with Counties Manukau to retain the shield and win the NPC.
Canterbury's 3-3 draw against Wellington in 1970 to retain the shield also makes his list of top moments.
"Fergie McCormick drop-kicked a goal to make it three-all just before full-time," said Lundon.
Another famous memory for Lundon came in 1973 when Canterbury lost to Marlborough 6-13 in one of the biggest shield upsets ever.
"I can even remember when we lost the shield to Marlborough in 1973. I forget the number of times we gave the ball in the scrum to Marlborough, it was just about the whole game. I remember the name of the referee was Barry Dawson from Southland. There was a bit of controversy around how many times he gave the ball to Marlborough," he said.
Lundon plans to continue attending Canterbury's home matches and Ranfurly Shield challenges until he "can't move or runs out of money."
Canterbury have only won three shield challenges which Lundon hasn't attended – 1927 against Manawhenua, 1931 against Wellington, and 1935 against Auckland. He can be forgiven considering he wasn't born then.
Lundon played rugby as a junior for Marist Albion and at Xavier College. Outside of his commitments as one of Canterbury's most dedicated supporters, he has been club captain at Suburbs, Merivale Lincoln University and New Brighton over the years.
He is still on the New Brighton committee.