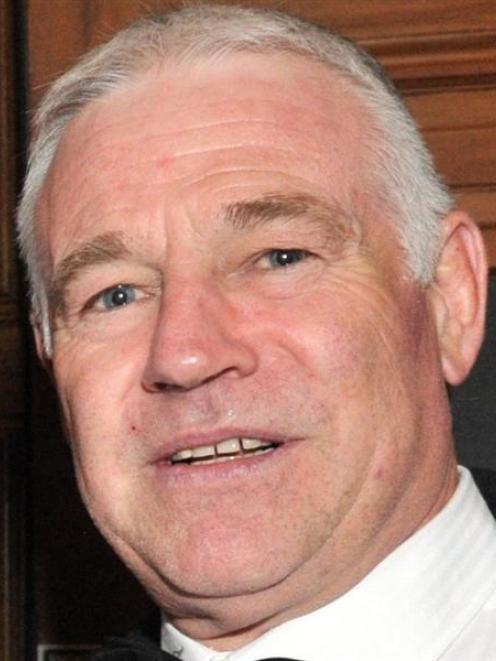 A nasty rash, thought to be caused by a polluted ground, has infiltrated a premier rugby team with the ground now blacklisted by the Dunedin City Council.
Five Southern players complained of picking up a rash after last Saturday's game on the Bishopscourt No 2 ground.
Southern beat Kaikorai 24-3 on a ground that was slippery on top after heavy rain before the game. Parts of the Bishopscourt ground have been in poor condition all winter with complaints that the ground stunk and was not draining properly. The No 1 ground has been a bog for many weeks and is only used for training by senior teams.
Players from Southern picked up a rash after the game last Saturday.
''Several players developed a skin rash and are visiting their doctors to get a diagnosis of what may have caused the rash,'' Otago Rugby Football Union community services manager Richard Perkins told the Otago Daily Times.
''The players concerned want ... to get a diagnosis of what may have caused the rash. We have no confirmation at this stage.''
Southern premier team co-manager Mike Reggett said ''the rash came up when they sweated up. It covered most of their backs and was pretty bad.''
''They have still got it. One of the players was told it might take three or four weeks to go away,'' Reggett said.
''The doctors don't know what it is and are treating the players with antibiotics.
''We thought that seagull dung must have become mixed with the mud. But we won't know until we get the DCC report.''
The DCC is testing the ground and no games will be played on it until results come back next week.
Council parks manager Lisa Wheeler expected results to be back next Tuesday.
The Otago union had already decided not to use the ground and will wait for the test results to come back from the council.
''We are not 100% sure what the cause was,'' Perkins said.
''We still have to get the test results from the Dunedin City Council and confirmation from the players' doctors.''
It has been a trying couple of weeks for grounds in the city with a premier rugby game forced to be shifted from Port Chalmers last Saturday just before kick-off after it was decided Watson Park was unplayable.
The Otago union has asked all players in the province to observe a minute's silence before games this weekend in memory of Jordan Kemp, the Northland teenager from the Otamatea Hawks club, who died tragically after collapsing on the rugby field last Saturday.