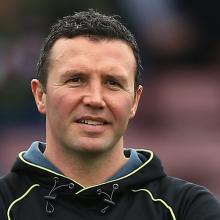 As the regular season of Super Rugby comes to a conclusion the playoffs await.
But thoughts also turn to the future and what shape the competition will take when the broadcasting deal ends after the 2020 competition.
Every man and his dog seems to have an opinion about what is needed and what should change.
It seems inevitable change will occur but, in the end, money may talk most loudly.
Highlanders coach Aaron Mauger said he supported the proposal to have a full round robin in which  every team would play each other once.
"I agree with it 100%. I suppose the best and fairest is to play everybody. Test yourself against every other side and see where you are at the end of the year," he said.
"The rest of it is above my pay grade."
Sanzaar bosses met in Singapore earlier this month in what they described as a very productive meeting on the future of its competitions. But nothing was confirmed and the road ahead looks a slippery and difficult one.
The current format has the 15 franchises playing teams in their conferences twice, home and away, and then four teams from the other two conferences.
That means there are two teams sides will not play throughout the season.
The Highlanders have had the best and worst of that draw this year.
They have not had the chance to take on the Sunwolves, the bottom team in the whole competition, but have managed to avoid the Jaguares, who are still fighting to win the South African conference.
Whatever happens, coming up with a playing programme to suit everyone appears impossible. The players and coaches may not like the intensity of the local derbies but the money men and public like them. And they pay the wages.