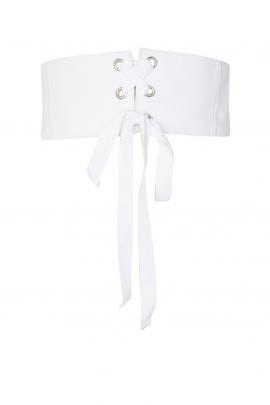 Unless you're a private dancer, a dancer for money...or doing some serious waist-training, a corset is probably not a part of your everyday wardrobe.
Having a bad rep for internal organ crushing and inducing fainting, it isn't any wonder we women of the 21st century culled them from our closets over 100 years ago.
However the corset is making a come-back for 2017, but like you've never seen it before- as a belt. Much like a waist-belt this trend is utterly pointless and purely for asthetics, but it's a kinda cool way to jazz up even the dullest of outfits . . . eg. wear one non-chalantly over a plain white-tee, a chunky-knit jumper, slip dress or even a jacket.
Follow femme hysterique here or like it here or email femmehysterique@gmail.com