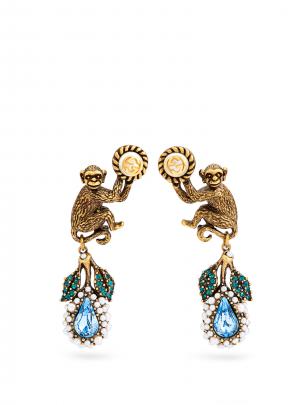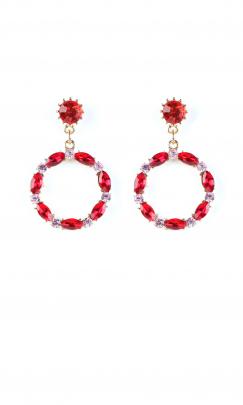 There's so many ways of communicating these days, what with all the fancy technological advances made in the past few decades.
However I remember a time long, long ago when if I wanted to get in touch with someone I'd have to physically go see them or call them on a rotary dial phone. No one under 30 will remember these phones, but we had one while I was growing up and although they were kind of annoying in that if you got just one digit wrong you'd have to re-dial the entire number, which was a real index finger work-out.
They were great for communicating your anger with the person on the other end of the line because you could dramatically slam the receiver down. This was far more effective than simply pushing a button to terminate a phone call.
Other than hanging up on people (which I only do in extreme circumstances) I like to communicate through what I wear. An example of this is when I wear 'statement earrings'.
Via my ear-lobes I can say (without words) to those I encounter "focus on my ears, not the head-to-toe Kmart/The Warehouse/op-shop* outfit I've put zero effort into". Bold earrings are perfect or distracting people, the bigger the better, they're also great conversation starters.

*Ain't nothing wrong with wearing clothing from The Warehouse, Kmart or an op-shop...I myself own plenty of Now and Garage items.