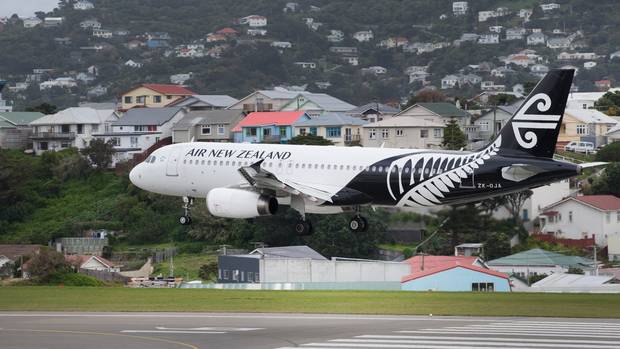 Aviation unions have slammed Air New Zealand for releasing "misleading information" about planned strike action by its engineers but have agreed to mediation talks next week.
Air New Zealand engineers are planning to strike on December 21 - the busiest travel day of the year - putting Christmas travel plans at risk for tens of thousands of travellers.
The unions (The Aviation and Marine Engineers Association and E tū) representing Air New Zealand's aircraft maintenance engineers, aircraft logistics and related staff served the notice.
Savage, the aviation spokesman for E tū, said workers had voted to issue strike notices in responses to Air New Zealand's demands for cuts to their conditions.
The strike action is set to involve almost 1000 staff members on December 21, and could affect the travel plans of 42,000 customers booked to travel on that day.
However, Savage said unions had agreed to mediation talks on Monday to try and resolve the dispute and avert the strike action.
A statement from Air New Zealand today said that, while the group of engineers has received pay increases annually for the past 12 years, it has so far rejected recent proposals by the airline including an immediate 2% pay increase followed by a further 3% increase after 12 months, with a further pay review in mid-2021.
Air New Zealand said the average income of the maintenance engineers, logistics and other staff to strike is $115,000 - and around 170 of them earn more than $150,000.
In addition to the pay concerns, staff are also asking for an extra week of annual leave for employees with five years' service (taking shift workers to six weeks a year), free reserved car parking spaces within 500 metres of their workplace, and the right to renegotiate terms just prior to the busy Christmas season again next year.
Air New Zealand General Manager Aircraft Maintenance Viv de Beus described the proposed strike action as extremely disappointing.
"It would be devastating to see the holiday plans of more than 40,000 hardworking Kiwis and international visitors ruined.
"We have only been in negotiations with this group for six weeks so industrial action is entirely premature. We remain committed to working closely with the engineers' unions to reach a reasonable agreement and avoid strike action if at all possible."
NOT JUST ABOUT PAY - UNION
E tū's aviation spokesman Savage said engineers and logistics workers had voted to issue strike notices in responses to Air New Zealand's demands for cuts to their conditions.
"This is not just about pay. It's about repeated proposals by the airline weeks out from Christmas to pay them less than colleagues who have already settled and to cut into key conditions, including overtime rates.
"This affects line and hangar engineers, but also store workers and aircraft cleaners, who are covered by the same document and who are struggling to get ahead," he said.
"Our members feel under-appreciated and under attack. The ballot results show an overwhelming resolve to take action to defend themselves."
Savage said no one wanted to disrupt people's Christmas plans "..but Air New Zealand has taken an unnecessarily aggressive approach."
More than 970 engineering members of E tū and the Aviation and Marine Engineers Association voted 95% to strike, at meetings in Auckland, Wellington and Christchurch this week.
Savage said Air New Zealand had very high union membership, though strike action was extremely rare.
"Aviation workers don't make these decisions without good cause. In aviation, there is a constant downward pressure on costs driven by airlines. The result is a race to the bottom on wages and conditions," he said.
"We will be in mediation with Air NZ Engineering management first thing on Monday and will carry on bargaining in good faith in the hopes of reaching a deal," he said.
BUSY DAYS
Earlier this month, Auckland Airport revealed its busiest days over the holiday period.
Saturday, December 22, and Sunday, January 6, top the list, with more than 43,000 travellers expected through the international terminal on each of the two peak travel days.
On eight other days - December 20, 21, 23 and 26, and January 3, 4, 5, and 13 more than 40,000 travellers are expected through the same terminal.
On a regular day 34,000 to 35,000 people pass through the international terminal, among a sharp rise in passenger numbers that three years ago prompted the airport to kick off a 30-year development plan to cater for soaring growth.