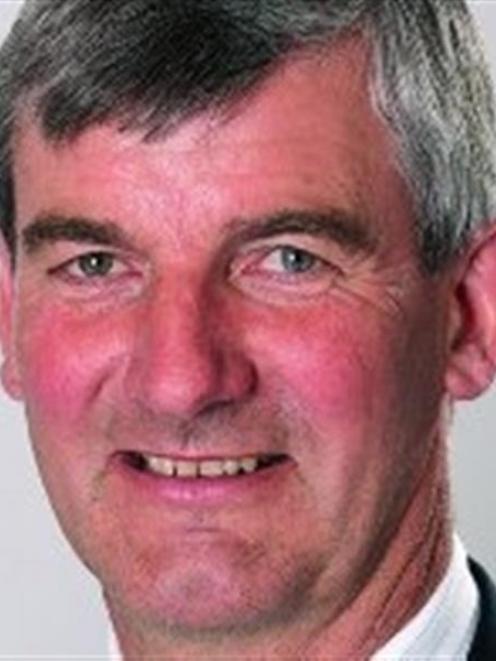 Invercargill meat processor Alliance Group wasted no time yesterday in trying to woo disgruntled Silver Fern Farm suppliers after Silver Fern announced a joint venture with a Chinese company.
Alliance chairman Murray Taggart said it was important for New Zealand farmers to retain ownership of their industry and the best way to achieve that would be to supply Alliance as the only remaining major co-operative.
Alliance also muddied the water somewhat by saying it submitted a bid for Silver Fern before Silver Fern's capital-raising process got under way as part of ongoing discussions with the Dunedin group.
But Mr Taggart said Alliance was unable to comment on whether the group had been involved in Silver Fern's capital-raising programme for legal reasons.
The Otago Daily Times asked Silver Fern chairman Rob Hewitt whether Alliance had actually put in a bid for the co-operative but he fudged the answer.
''There was no transaction put forward by a New Zealand entity that was anywhere near as attractive as that put forward by Shanghai Maling.''
All discussions were covered by confidentiality agreements and he could not comment further.
Alliance's latest accounts showed it made a profit of $6million in the 2014 financial year and had $120million of interest-bearing debt, up from $115million in 2013.
Silver Fern made a profit of $500,000 and had net debt of $288million, down from $387million in the previous corresponding period.
Mr Hewitt announced yesterday Shanghai Maling would inject $261million into Silver Fern to take a 50% share of a new company, Silver Fern Farms Ltd.
The deal, if approved by shareholders would make Silver Fern debt-free and cash-positive by about this time next year.
Mr Taggart said Alliance's board and senior management had worked hard to engage with Silver Fern and discuss opportunities for industry consolidation with it.
''We have evaluated the potential for a merger with, or the acquisition of all or part of, Silver Fern on many occasions over the last 10 years. Our view has always been consistent.
"The business case for any merger or acquisition needs to stack up, the benefits must be accurate and the risks clear.''
Alliance would continue to examine and pursue any worthwhile proposals or opportunities for industry consolidation that were in the best interests of its shareholders.
The group remained firmly committed to maintaining its purpose as a co-operative business owned by farmers for farmers, Mr Taggart said.
Mr Hewitt said he was not opposed to further talks based on the Meat Industry Excellence merger proposals but would engage only on rational proposals.
Political reaction from New Zealand First and Labour was, as expected, critical of the Government's lack of action in the red meat industry.
But neither party understood that the production chain was staying in New Zealand.
Mr Hewitt was at pains to point out the Chinese wanted New Zealand high-quality protein and part of the deal was having access to 100% grass-fed meat, processed and packed in New Zealand before being sold in China under the Silver Fern Farms brand.
The meat would not be sold under Shanghai Maling branding.
The co-operative structure would remain in place, owning half of the new company.
Labour finance spokesman Grant Robertson said the sale of half of Silver Fern to a Chinese company was the result of National's failure to reform the red meat industry, despite years of decline.
NZ First spokesman Richard Prosser said Prime Minister John Key found $67million for Warner Bros and $30million for Rio Tinto but he was not interested in finding a cent for the New Zealand-owned company that was New Zealand's largest beef exporter.
The Silver Fern Farms deal needs shareholder approval and must gain Overseas Investment Office and Chinese regulatory authority approval.