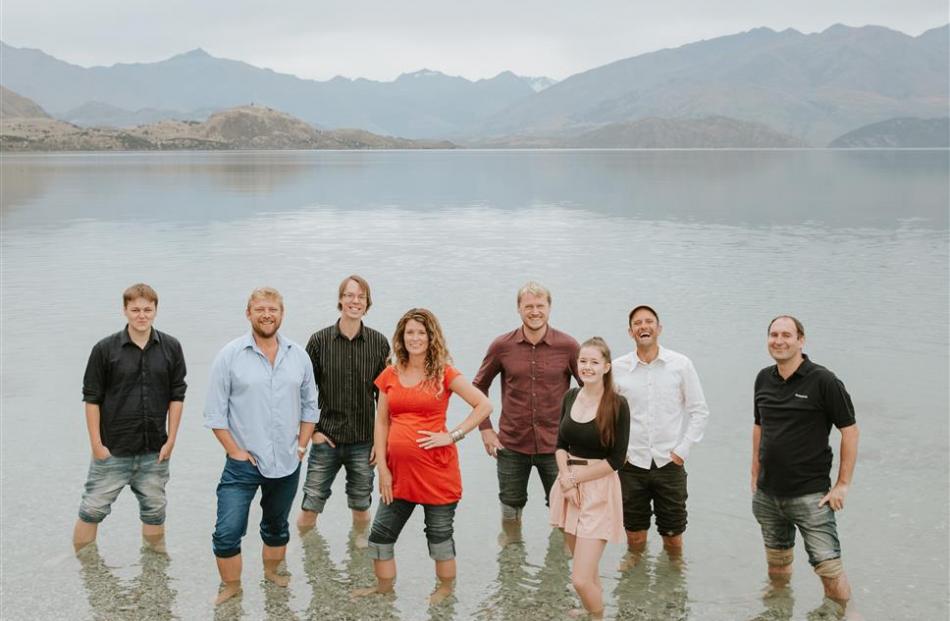 It was a classic garage start-up.
With desks acquired from the local recycling centre, kin2kin founder Hamish McGregor literally started work from a garage in Wanaka to keep costs down.
Mr McGregor is the brains behind the private photograph and messaging app designed for families with grandparents, busy parents and children who are too young for Facebook.
The kin2kin team, which has since outgrown the garage, has been in "stealth mode'' for the past 18 months, with user testing for 12 months.
It might be based in a small town, but the goal is definitely big: a global app for family communication.
Mr McGregor, whose background is writing derivative systems for trading, moved to Wanaka six years ago.
It was while considering what to do, he watched his Te Awamutu-based father trying to have a relationship with his young children and realised that it "did not quite work''.
So Mr McGregor took a closer look at the issue. Grandchildren were hugely important to grandparents, who made up "30% of the world'' but no-one seemed to be connecting them, he said.
When it came to one-word associations, people thought of "friends'' when it came to Facebook, "business'' for Linkedin, and "hobbies'' for Pinterest, but no-one owned the family space, he said.
When it came to a solution, it was about creating a safe and simple environment to better connect families.
It needed to be simple to use, as grandparents were not always savvy with technology.
For children, it was about safety rather than simplicity.
Angel investment capital for the venture was raised last year and the app was launched early this year.
In the Wanaka area, he said, there was a group of people with international success in tech or entrepreneurial ventures and they could see the global potential of the application.
One-third of backers came from Wanaka while another third were "influential Kiwis'' from within Mr McGregor's network.
The app had 1500 activated users already, without advertising, and the focus had been not on growth but on feedback to make it better.
kin2kin was also working with various community organisations involved with youth, elderly, family and mental health and support from the Upper Clutha community had been "superb''.
The app was free, so when it came to creating revenue, the team was looking at two optional services around family photo albums and family gift-giving.
They were looking to do that within two years, but first they had to prove that kin2kin had hit the market.
The team had grown from two to seven, with five developers, including Stu Sharpe, who helped produce the America's Cup app which won a Sports Emmy for Dunedin company Animation Research in 2014, customer engagement manager Kristi James and Mr McGregor.
While the idea was initially about connecting grandparents with grandchildren, it was also being used by godparents to connect with godchildren, and uncles and aunts to connect with nieces and nephews.
The app was already in nine countries, given the nature of families, and the potential was global, he said.
It was "pretty fulfilling'' to be doing something really positive, with all the technical challenges it posed.
There was lots to do but he believed they were in with a really good chance of success.
In places like Dunedin, Wanaka and Queenstown, there was a real sense of niche businesses "taking off'', Mr McGregor said.
Things had changed, and people could work remotely in the regions. When he returned six years ago, cloud technology did not exist.
As for his own father?
He had since bought a smartphone, despite once declaring he would never do so.