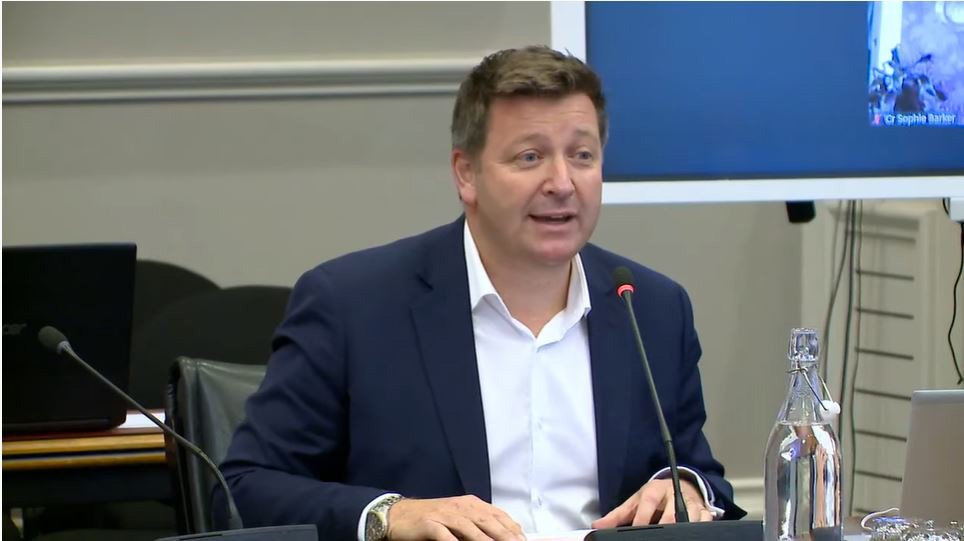 Business South chief executive Mike Collins has told the Dunedin City Council there is a "communication breakdown" between the council and businesses.
Yesterday, Mr Collins presented the business support group's submission at the council's 2022-23 annual plan hearing.
The submission covered issues, such as housing and labour, its members believed would affect businesses over the next 12 months.
Speaking to councillors, Mr Collins said there was some frustration from businesses towards the council, but it was something that could be easily fixed.
The solution was to have improved communication between the council and local businesses, he said.
"It's also about us at Business South playing a role in translating that message to the community," Mr Collins said.
The feedback Business South received was that there was frustration from small businesses about some of the council's initiatives that were already under way.
"There is a communication breakdown ... between a lot in the business sector and what is going on at the council ... and we are happy to help be a part of the solution," Mr Collins said.
The business sector wanted to have an "open and transparent" conversation about the housing shortage in Dunedin.
"It would be nice to create an environment where we have ideas coming through from the private sector and work with council about where are they're seeing the burdens and roadblocks, as well as the opportunities," Mr Collins said.
Cr Chris Staynes asked Mr Collins how the council should get retailers to engage with it, particularly about the George St development.
The feedback the council was getting about the development from retailers in the affected areas was "almost zero".
"We hear from other sources they are hurting, but they aren't letting us know what is it," Cr Staynes said.
Mr Collins said some businesses felt like they had tried to give feedback, but they were not being listened to.
"They certainly have opinions and I don't think you are hearing those opinions ... I don't think they are seeing the value in having that engagement."
The council should leverage Business South's "relationship of trust" with those businesses, Mr Collins said.
The group had started to create a new platform for different sectors to discuss issues.
"It is about using that as an engine room for you [the council] to get feedback on particular issues.
"It's a clean slate, a fresh start," Mr Collins said.