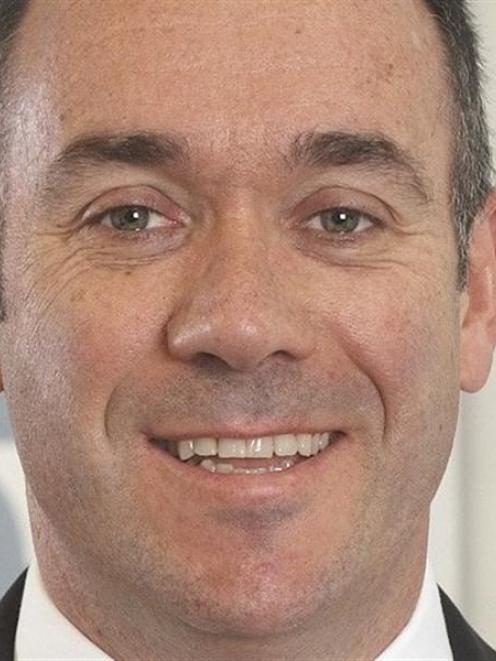 BNZ chief executive Andrew Thorburn is leaving the New Zealand operations to take over as chief executive of BNZ parent National Australia Bank.
Mr Thorburn was BNZ chief executive for five years and six months.
When interviewed by the Otago Daily Times during a visit to the city, the paper asked about his future and whether he might head across the Tasman to take up a role with NAB.
He said at the time he was enjoying his job and it was still providing personal and professional growth.
''I still have a real passion for the job. My personal development is very important to me but so is my family,'' Mr Thorburn said.
Less than a year later he is moving to take over the role being vacated by Cameron Clyne, who will be invited to become part of the NAB board.
During his time with the BNZ, Mr Thorburn actively promoted women into positions of authority within the BNZ.
He was honoured in March last year by the United Nations as one of five international business leaders recognised for their success in promoting gender equality and the empowerment of women.
The award, the inaugural United Nations Women's Empowerment Principles ''Benchmarking for Change'', was announced in New York.
In an interview with the Otago Daily Times, Mr Thorburn, the father of three daughters, said it was a proud moment and recognition of a plan he put in place at the BNZ in 2010.
BNZ chairman John Waller yesterday said Mr Thorburn had led the company with passion and confidence and helped sustain a strong and highly engaged staff culture that had underpinned BNZ's solid financial performance throughout his tenure.
During Mr Thorburn's time at the BNZ, cash earnings increased from $557 million in 2008 to $788 million last year. Deposits increased from $24 billion to $38 billion and the bank achieved a world class cost-to-income ratio of 40.3%, Mr Waller said.
Mr Thorburn said his excitement at moving to Australia to take up his new role was tinged with sadness at the prospect of leaving BNZ after more than five years, in addition to the 14 years he had previously spent in New Zealand.
''At BNZ, I have worked with a brilliant bunch of people who care deeply about what they do for New Zealand. I'll be moving countries but will get back to New Zealand as often as I'm able.''
Mr Thorburn would move from leading a staff of 5500 at the BNZ to managing a NAB team of about 42,000.