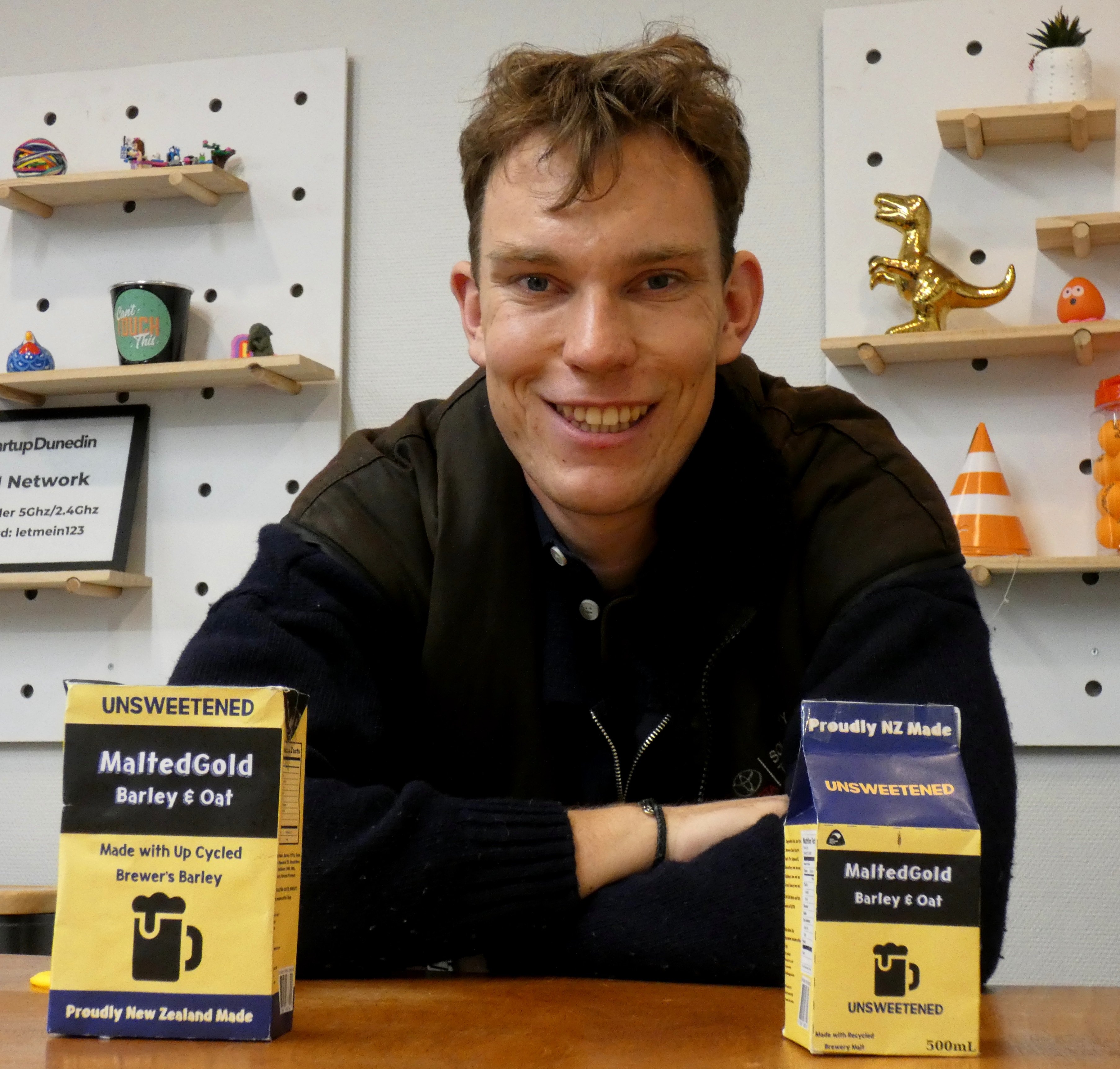 Startup Dunedin's Audacious programme highlights University of Otago and Otago Polytechnic students who are creating innovative business ideas.
This week in the series, reporter Simon Henderson finds out how the leftovers from beer production can be turned from waste into a new sustainable product.
If anything can ride the wave of boom and bust it could be beer.
And as more sustainable practices continue to be a hot topic for many businesses, one young innovator is turning his attention to finding a way to make the most of brewing byproducts.
Malted Gold founder Ethan Bowmar said he was hugely passionate about the brewing industry.
He worked at a brewery while he was still in year 13 at school in Timaru, gaining experience as an intern.
''I really liked it, it was so much fun.''
But one aspect he observed was how much grain was thrown away.
''After each brew there is all this spent grain.''
Although some grain was used as stock food, he thought there was an opportunity to find another use for it.
About 93% of industrial food waste came from how products were made, Mr Bowmar said.
That represented a ''huge potential'' to find better use for food waste. One of his friends commented it seemed to be the case that none of the plant-based milks that were becoming available in New Zealand were made here.
He founded Malted Gold, a plant-based milk that would use a mixture of barley and oats, plus water, to create a versatile drink.
His product was barley and oat plant matter, finely ground and suspended in water.
''So in a very pure, raw form it is oat juice.''
His product  could be used as milk was, both as a drink and as a food ingredient.
Mr Bowmar began contacting local breweries, including Emersons, to see about using spent grain in his product.
Breweries were also interested in finding ways to be more sustainable, Mr Bowmar said.
As well as sourcing local products, it was important to minimise travel times by creating and delivering the product within the region.
''Ideally, I would like to have a direct interaction with consumers, such as a milk delivery or subscription service.''