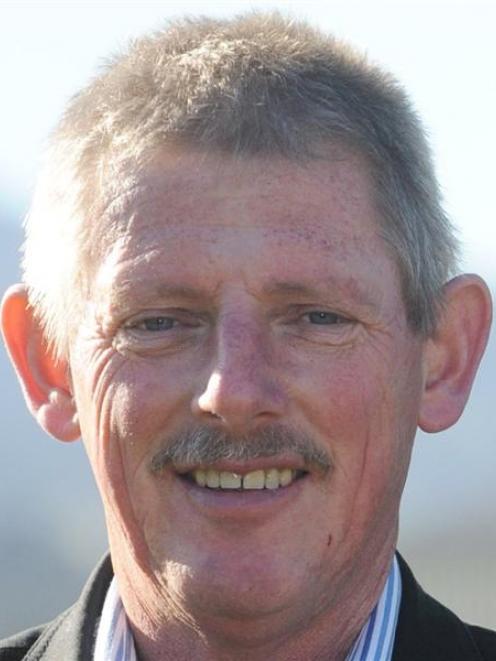 Hundreds of small communities, who rely on the dairy industry, risk being ''strangled'' if unrealistically hard nutrient limits are set, Federated Farmers outgoing dairy chairman Willy Leferink has warned.
In his farewell address to the rural lobby organisation's annual conference in Palmerston North yesterday, Mr Leferink said he was proud of New Zealand dairy farmers and the ''fantastic contribution'' they were making environmentally.
''Contrary to a widely held view, the nitrogen in the wee of our cows does not go straight into rivers and creeks. We moved on from that many years ago.
''And aside from pasture lapping it up, we've got on-farm mitigation starting to happen widely like precision irrigation, stand-off pads and the like.
''We are not even sure whether all the nitrates entering the waterways are from dairying and, if it does, how much harm it causes.''
The total nitrogen load to land from farmed animals increased from 1.45 million tonnes a year in 1990 to 1.56 million tonnes in 2011 - a 7% increase.
That came during a period in which dairy cattle numbers doubled while exports from dairy had increased seven-fold, he said.
With regional plans increasingly looking to place limits on nutrients like nitrogen, agricultural management tool Overseer could be a good tool but it was ''nowhere near to that now''.
''Regulators are absolutely wrong to treat Overseer as gospel. It is seen by those outside the industry as being hard and fast fact.
''Our council regulators and politicians have that view by writing it into regional land and water plans. Yet Overseer is only validated for a fraction of soil types.''
Energy needed to be invested into properly validating it.
''New Zealand cannot afford a glacial approach when so much hinges on this tool being right.''
All primary industries, from apiculture to viticulture, needed to work together on that.
''Only when Overseer is fully validated will trust come back into the equation,'' he said.
Set nutrients levels too hard and farmers would not have the means or motivation to invest in technologies to fix them.
''This lack of investment means innovators won't put the leg-work in so it just becomes one vicious cycle.
''We also run the risk of strangling hundreds of little communities who rely on the dairy dollar,'' he said.
Instead, if nutrient indicators were married to a realistic time horizon, then a virtuous cycle was set.
Mr Leferink spoke about Fonterra's growing farming portfolio overseas and his fears the reputation of New Zealand farmers might be ''held hostage'' by what a farm worker overseas ''may or may not be doing''.
New Zealand's future lay in taking its know-how, experience and systems into ''the big wide world'' and Fonterra was to be congratulated for ''being in the picture''.
However, he felt uncomfortable that those operations had the same Fonterra masterbrand on them as New Zealand farmers did.