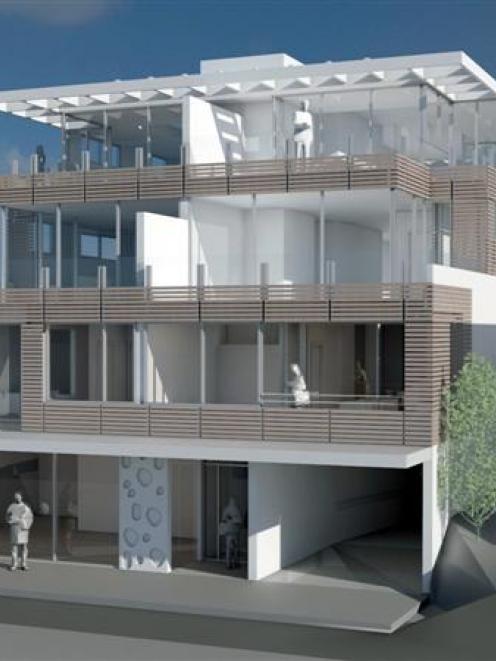 A Pproposal for an up to $7 million apartment block on the seaward side of St Clair Esplanade, selling apartments off the plan, has sparked a high level of interest.
In mid-August, former Dunedin couple Rebecca Tohill and Grant Henderson, co-directors of Wellington-based St Clair Esplanade Ltd, announced they were seeking ''expressions of interest'' for their proposed Esplanade development, which at present has a single storey brick house on it.
CRT Real Estate saleswoman Elizabeth McKewen said when contacted there had been a ''high level of interest'' during the past eight weeks, but no formal negotiations.
The developers will meet some of the interested parties in the coming weeks, along with the architects, to work out construction pricing and gauge the project's commercial viability.
''There was no issue with [potentially selling] the penthouses - everyone could see themselves living there, whatever the price,'' she said.
The development, on the 0.037ha site, has basement car parking, a small commercial retail area and three storeys of apartments.
It has been estimated up to six apartments, of two or three bedrooms each, could be incorporated in the project, with construction costs in a range of $5.5 million to $7 million.
While it appears the project could fit within the relatively new 11m height rezoning, meaning no public notification of resource consent applications, Ms McKewen did not rule out building outside the ruling, given the project dimensions had not been finalised.
Earlier estimates for the apartments, designed by Herriot and Melhuish Architecture, ranged from $650,000 to more than $1 million for each of the two penthouses.