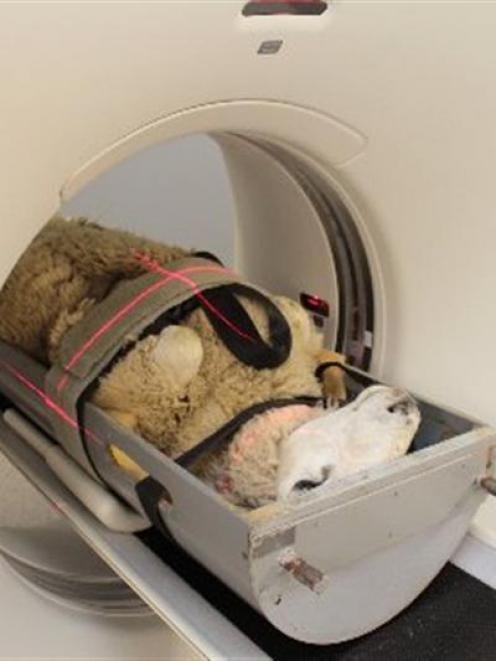 A new CT scanner at Invermay will provide South Island sheep and deer farmers with faster and more accurate carcass measurements.
The scanner, which uses X-ray technology to create cross-sectional pictures of the body, has been provided by Innervision, a joint venture between Landcorp Farming Ltd and AgResearch.
It replaces an older scanner that has been in operation for 18 years.
The new scanner was considerably faster, scanning a whole carcass in about two minutes compared to as much as two hours previously, CT scanner scientist Neville Jopson said.
The ''spiral scanning'' feature took measurements over the entire carcass rather than single-slice views at set points, providing a much better understanding of composition, Dr Jopson said.
''This level of detail means even greater accuracy in determining fat and lean in a carcass or meat cut. ''That's massively important for people like meat processors who want to accurately calibrate their carcass-grading applications,'' he said.
The scanner, operated by AgResearch staff, would process up to 80 animals a day.