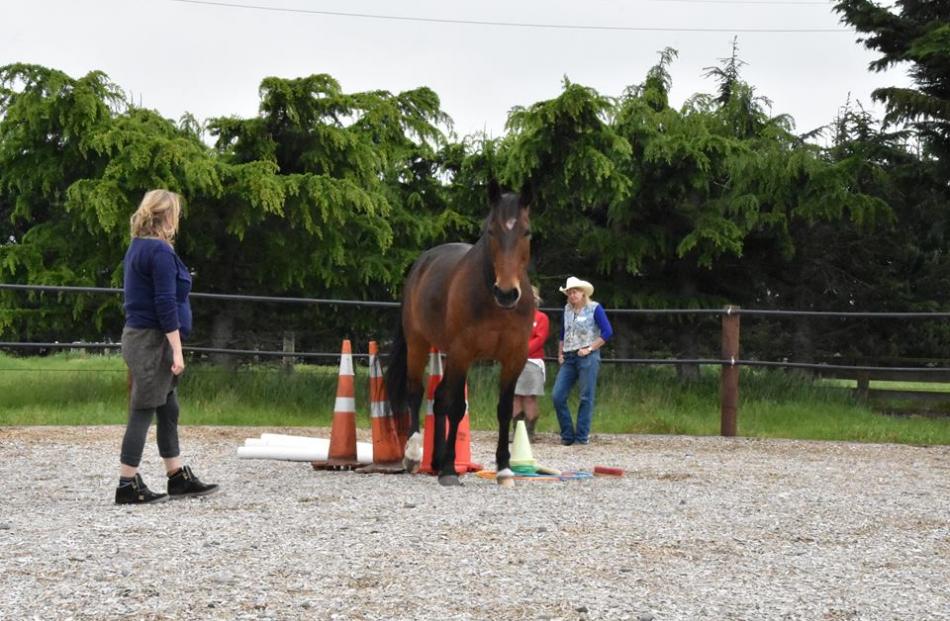 Horses have been doing their bit to promote mental health and wellbeing in North Canterbury.
Tucked away on a lifestyle block near Rangiora, Salta Horses provides therapy and team building retreats using the EAGALA (Equine-assisted Growth and Learning Association) international certified model to assist in wellbeing and recovery from trauma.
Director Deirdre Ryan, who is also the Community Wellbeing North Canterbury Trust's manager, hosted two open days last month as part of Mental Health Awareness Week and North Canterbury's Community Wellbeing Week to raise awareness of the benefits of horses in restoring wellbeing.
''We had so many people come on the first day, we decided to do a second one.''
She said the open days were targeted at police, non-governmental organisations, health providers and Oranga Tamariki / Ministry for Children to get a taste of ''horse therapy''.
''When people come to do some work with the horses, the experience [that] they receive drives change.
''It's not horse riding or RDA (riding for disabled) - there are no saddles or bridles, the horses are free.
''It's about getting alongside the horses and the horses getting alongside the people.''
Ms Ryan said horse therapy was both an alternative and complementary to other therapies and was particularly useful for people who found talking or relating to other people difficult because ''talking to the horses can be a positive experience''.
''The horses give you instant feedback. If there is a person with aggressive behaviour, a horse will pick up on that immediately and move away.
''And horses are not like dogs. Most of the time dogs will try to please you, whereas horses will do what they need to do.''
She said trained equine specialists and social workers were on duty during ''therapy sessions'' and retreats.
''There were people who came to the open days who were quite nervous or apprehensive around the horses, but the feedback we received was that they really loved coming out to the environment.
''They found the setting was relaxing and laid back and they learned a little bit about themselves through their interaction with the horses.''
Ms Ryan said Salta Horses could also provide team-building sessions for businesses and spending time with the horses was good for helping with ''burnout'' as well as wellbeing and improving creativity and performance.
There were also miniature horses which could go to visit schools or workplaces.
-By David Hill