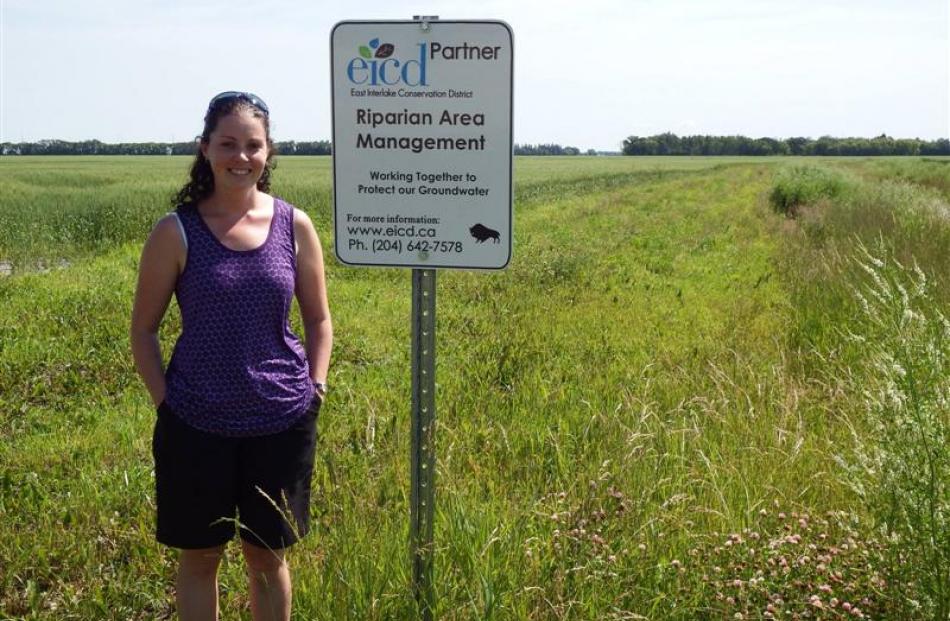 When Waitaki Irrigators Collective policy manager Elizabeth Soal headed to Canada recently, she wanted to learn more about how water issues were managed, given that nation's similarities with New Zealand.
There were similar legal systems, similar amounts of water per capita and challenges similar to those in New Zealand, including rising pressure around intensification and urbanisation putting pressure on the resource.
While she did not return with all the answers she was looking for, which she acknowledged was to be expected - ''water issues are complex and hard to solve, nowhere in the world has solved it perfectly'' - she described it as an ''incredible experience''.
Ms Soal, who is also a director of Irrigation New Zealand, spent four weeks studying water management and beneficial farming practices, after receiving a travel grant from the Winston Churchill Memorial Trust as a 2014 Churchill Fellow.
Part of the experience taught her that the best New Zealand could do was spend as much time looking at other examples and how things were done differently, in terms of what was done both well and not so well, and trying to apply those lessons to New Zealand's ''own unique set of circumstances''.
Ms Soal travelled from the east coast of Canada to the west, meeting farmers, lobbyists, Government officials, non-Government organisations and researchers, hearing ''all perspectives''.
She also visited a nuclear power plant, spent time at the New Zealand High Commission and experienced the tail-end of Hurricane Arthur while doing farm visits on Prince Edward Island, where there was ''corrugated iron flying through the air''.
People she met also wanted to hear about the New Zealand experience and what was done here. She now had a ''huge list'' of contacts she could call on.
While there were similarities between the two countries, there were things that were done differently, including research, particularly around farming practices and water quality, and putting that into policy.
The dairy industry differed from New Zealand's. Herds were housed indoors, at an average size of 150 cows.
A lot of water quality issues, as related to farming, were around fertiliser use and phosphorus through run-off, rather than the issue of cows through nitrate intensification. There were issues with pesticides.
There was not the cutting-edge technology transfer in irrigation that there was in New Zealand. Variable-rate irrigation was ''very, very new'' there.
The Canadians were trying very hard to put quite an emphasis on assessing new technology and what were deemed beneficial farm management practices, she said.
Each province managed water differently and she got to see those differences. On Prince Edward Island, in the east, there were major issues around irrigation, even though it was not the main water user, and it was moving in the direction of becoming highly regulated. In contrast, there was very little water regulation in British Columbia.
Another difference she noted was that ''pretty much everywhere'' she went, there was recognition of the benefits that communities derived from the primary sector.
Millions of dollars was being invested in the likes of fencing, buffer strips and wetlands and communities recognised the need to do those sorts of things. They had a role in supporting farmers to ''do the right thing and make changes'', Ms Soal said.
It was ''pretty clear right across the country'' a carrot approach, not stick approach, was favoured for changing practices.
Ms Soal now has six months to produce a formal report on the trip and also intends making presentations.