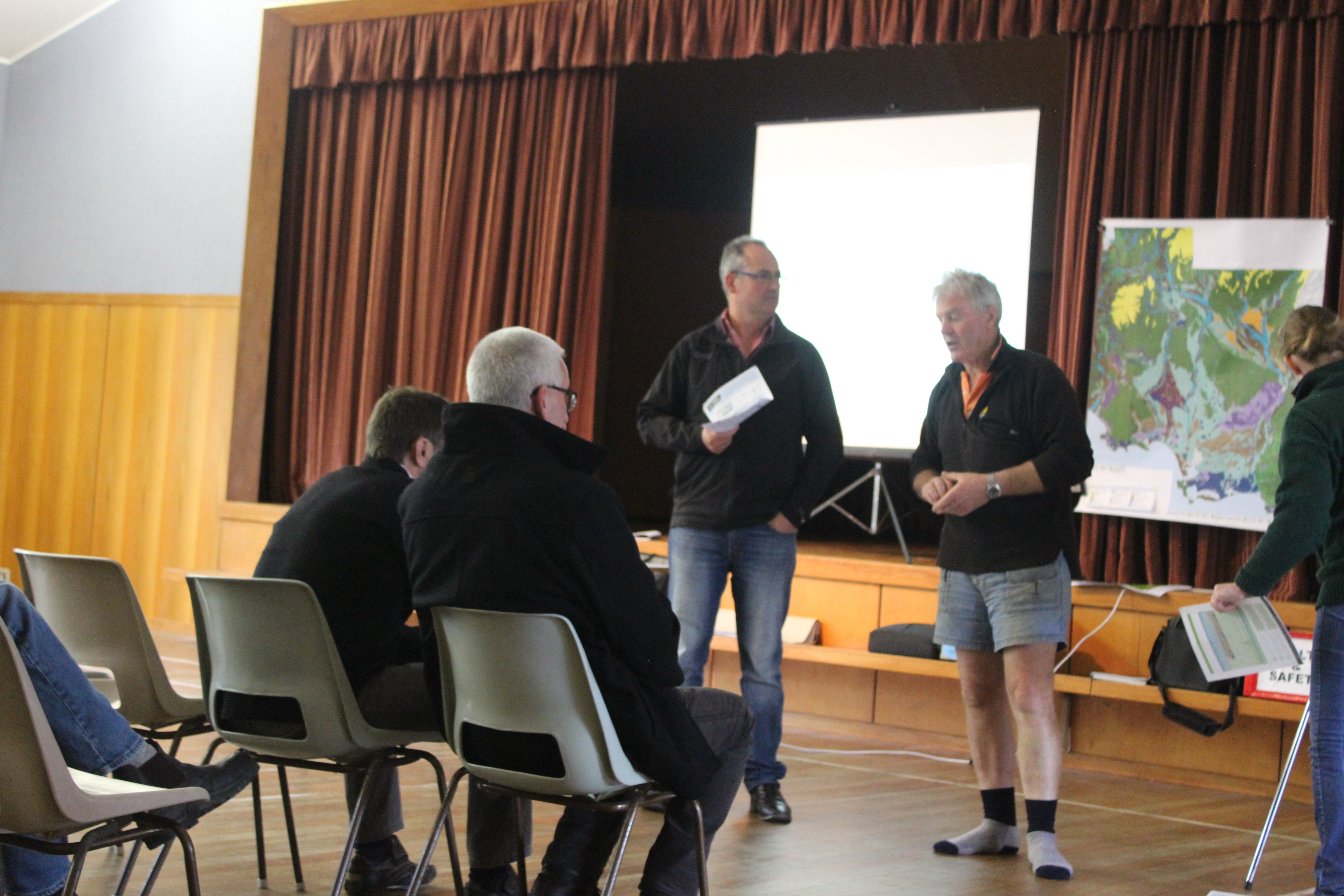 Southland farmers are continuing to be proactive when it comes to changing regulations within Environment Southland's Water and Land Plan. Mid-Oreti and Hedgehope farmers held a catchment field day recently to discuss the plan and what more they could do on farm to continue to improve water quality. Nicole Sharp reports.
How can you make looking after the environment profitable?
That was the hot topic at the mid-Oreti and Hedgehope catchment field days recently, where farmers gathered to discuss  Environment Southland's Water and Land Plan and what more they could do.
DairyNZ water quality specialist Justin Kitto spoke to the group about physiographic areas within the plan, an update on water quality within the catchment and what the Government's new plan for swimmability means for farmers.The Government wants 90% of New Zealand lakes and rivers to be swimmable by 2040.
Mr Kitto said the water was being measured using an A, B, C, D scale, with A being safe to swim and D being an unacceptable risk to human health.
Information DairyNZ had analysed from the past 10 years showed there  were a lot of cases where water quality was not changing in the Oreti catchment, "particularly for [levels of] phosphorus, sediment and
E. coli
", Mr Kitto said.
There were a few instances where nitrogen was increasing, which needed to be addressed, he said.
In Southland about 72% of rivers were swimmable, he said.This meant there needed to be 18% more rivers swimmable to meet the Government's 90% target.
Environment Southland director of operations Jonathan Streat  spoke to the group about the Water and Land plan and its ongoing processes.
"It will be different when it comes out to when it came in."
The challenge of improving water quality was not just a rural one, but an urban one as well, he said.
For example, councils had to look at infrastructure  such as stormwater drains which were built to stop disease and protect houses.
"[They] weren't built to protect water quality."
When it came to the next step of the plan, the limit-setting process, Environment Southland was planning to head out and talk to communities, he said.
Ballance Agri-Nutrients nutrient dynamics specialist Jim Risk also spoke at the field day, talking to farmers about the different soil types in the region and how the different  composition of the soil structures meant nutrients were held in different ways.
Westpac South Island Agri-business regional manager Pete Moynihan also spoke to the group about the bank's work in encouraging farmers to meet environmental regulations.
While the Water and Land plan meant farmers had to change, it was something that needed to be done, he said.
"Most people don't like change but at the end of the day we have to change."
Environment Southland councillor Grant Hubber spoke to the group about the council  wanting to hear farmers' ideas about the next step in the plan.
Farmers also modelled the best way to break-feed a sloping paddock, taking into consideration not losing nutrients.