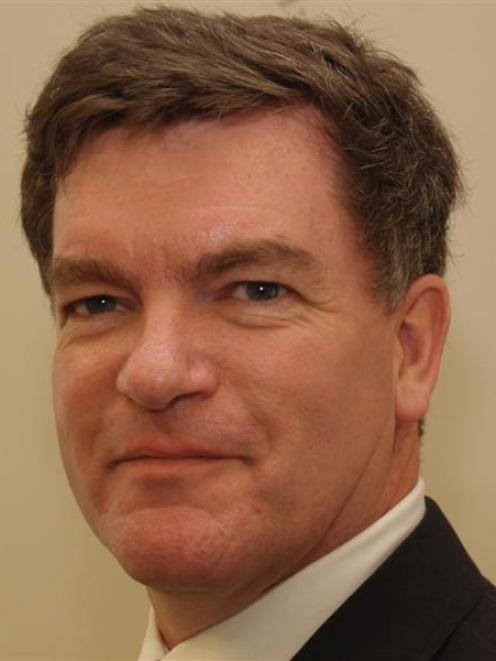 The Rural Health Alliance Aotearoa New Zealand (RHAANZ) was established in March and ''brings together health, social and political agencies with a rural focus to provide a unified voice and resource to help find solutions for the health problems facing rural communities.''
Southern Rural Life invited chairman Dr Jo Scott-Jones to discuss GPs' roles in mental health in rural communities.
The role of the rural GP has always been one which has had to provide a wider range of services than in urban centres where there is easier access to support from other providers.
In many rural towns the general practice team has had to develop the skills and adapt their service to provide an extended level of mental health services to their communities because distance and difficulties of access has meant that patients have few alternatives to turn to when they are in need.
Mental health issues have always been an area where patients have had to build a great deal of trust and a good relationship to be able to both share their concerns and to be amenable to treatment.
Where a community has had a long-term GP, or sometimes a practice nurse with extended skills, the ability for patients to be able to talk about what they feel is deeply personal is improved.
Unfortunately, there is a problem for many rural towns in retaining the services of GPs for long periods of time, and where places rely on short-term locums who come and go every year or even more frequently, there may be a feeling that the ''family GP'' is no longer there for that community.
Currently, 25% of rural GP practices are looking for long-term permanent GPs and this lack of workforce resources adds pressure on the practices that are serving those communities.
It is my experience that rural GPs are able to give as much time to their patients as they need, sometimes at a sacrifice to their own health and the welfare of their family, and in the case of mental health patients often causing other patients to wait as sensitive consultations will often take a lot more time.
In some rural towns, the general practice services are in a ''bums up, heads down'' mode dealing with the issues that are presented to them and their ability to actively seek out patients or provide ''evening clinics'' in addition to coping with the presenting patients is limited, and we should respect them for that and applaud them for what they are doing.
Mental health issues in rural areas have always been significant.
It is fantastic to see an increasing discussion about issues such as depression and suicide among community-based groups.
It is really important because this helps to decrease any feeling of stigma, and ''normalises'' the fact that many of us need help and that this is OK.
The gap between the outcomes for rural and urban communities in terms of mental health issues is unacceptable and this ''reality'' has to change.
There are things that can be done to improve the level and scope of services to address this need.
There needs to be an acceptance among rural middle-aged men in particular that it is OK to ask for help and this will come from socialising the concepts and developing skills among rural communities to recognise the warning signs and improve their knowledge of when to seek help.
The efforts of Federated Farmers, Dairy Women New Zealand and others to normalise the need for mental health support for rural communities can be extended and built upon. Public health education campaigns aimed at and tailored for rural communities can be developed.
Services to improve access for rural communities can begin with self-help and community level support, through service clubs such as Lions and Rotary, local organisations such as Dairy Women Network and the support of organisations such as the rural health support trusts.
Mental health consultations often take prolonged periods of time, and need repeated and regular contacts.
Realistically, patients cannot afford to pay the cost of the GP's time, and many practices provide these services without charging appropriately.
The ability for GPs to subsidise these services through supported payments would be helpful to some practices in staffing and providing time for patients.
Practices that can access support from other mental health professionals, to help them extend their skills and to provide advice and on-site interventions for some patients will become more resilient and able to provide more over time.
DHBs and PHOs could support a visiting psychologist or psychiatrist to provide regular input to rural practices to help them to develop their services.