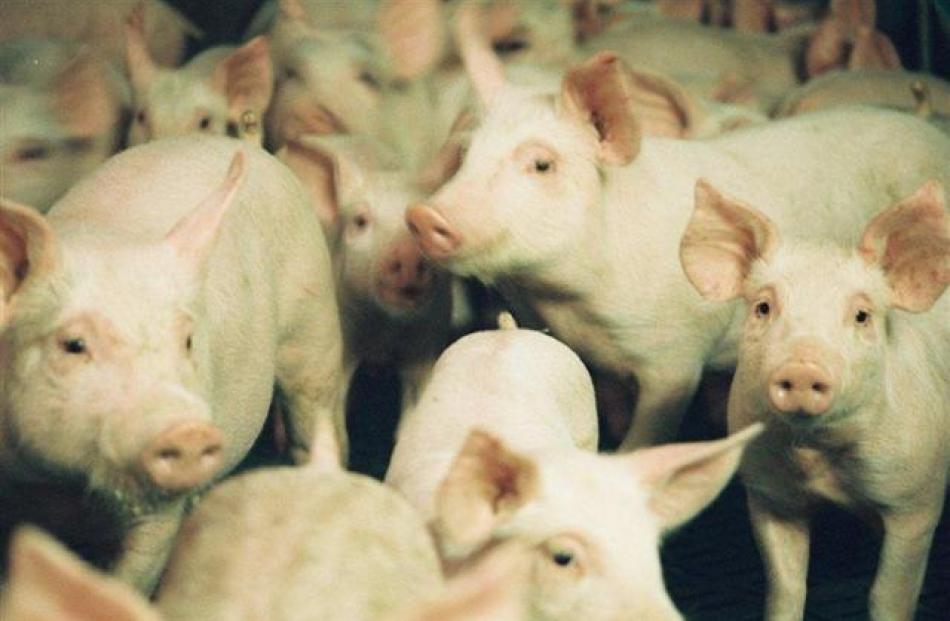 North Otago pig farmers Gus and Sue Morton are not only bringing home the bacon - they are selling it direct to the public.
Mr and Mrs Morton, who market their produce through the Waitaki Bacon and Ham label - focusing on a "farm gate to plate" experience for the consumer, have added a retail shop to their business.
The new venture, which meant their products were farmed, owned and now manufactured in New Zealand, was exciting, Mrs Morton said.
The Waitaki Pork Pantry opens later this month in premises in Redruth St, Timaru, offering "all things pork" and providing traceability for consumers, with linkage being undertaken to determine the litter it came from.
In March, Waitaki Bacon and Ham started to butcher its animals and expanded the wholesale arm of the business. All pork is processed on site by two butchers.
Mrs Morton was thrilled to incorporate New Zealand chefs who will feature at the Pantry, offering cooking demonstrations, tips and tastings.
Customers could take home not only the product but also the recipe and ingredients, to duplicate the eating experience at home. She wanted to get New Zealanders confident with cooking pork, bacon or ham.
Country of origin information was lacking in the pork arena and the Pork Pantry added confidence, she said.
She aimed to also partner with other growers who had products that worked well with pork, whether it was lemons, which enhanced the flavour of pork, or olive oil from Central Otago.
The birthplace of Waitaki Bacon and Ham is on the banks of the Waitaki River, where the Mortons' farm Hampshire pigs.
Mr Morton has 30 years' experience in the pork industry, while his wife is focused on developing the brand along with marketing the products.
The company sells at the Otago Farmers Market, Queenstown Farmers Market, Oamaru Farmers Market and Deans Bush market, in Christchurch.
Wholesale, retail and hospitality sectors have been purchasing the company's products for the past four years in online sales throughout New Zealand.
Last year, their rustic pork sausages won the best new hospitality food or drink product at the Fine Food New Zealand food industry exhibition in Auckland.
While it was unfortunate they could not open a store in their hometown of Oamaru, because they could not find the right location, the concept of the Pork Pantry could be implemented around New Zealand, they said.