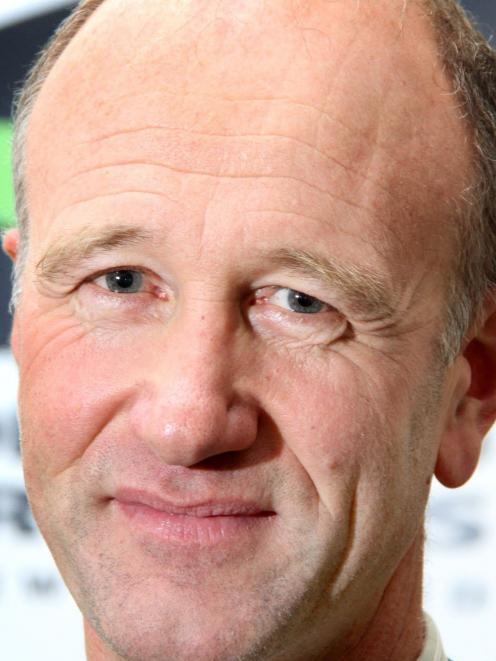 Outgoing Federated Farmers national president Bruce Wills has again sounded a note of caution over burgeoning debt levels in the agricultural sector.
In his farewell speech at the rural lobby organisation's national conference in Palmerston North on Friday, he noted a monthly increase of $842 million to the end of May, reaching a total of just under $53 billion now loaned to New Zealand farms.
In light of global uncertainty across many areas, Mr Wills, a former banker, said he was not sure how sustainable that sort of debt level was.
''A few years ago, Australian farmers had $70 billion of rural debt and things looked OK.
''Then came a serious weather event and now $10 billion of this is 'non-performing' with a good portion of it unlikely to ever be repaid. We run the same risk here,'' he said.
While farming confidence was high and some sectors were close to being as strong now as they had ever been, there were some challenges.
In recent days, the New Zealand dollar had approached record highs against the US dollar and the trade-weighted index.
That would be a significant headwind and might well prompt a slowing in further interest-rate rises.
For the past six years, New Zealand had had a government largely supportive of agriculture. Should there be a change of government in September, that was unlikely to continue to be the case, he said.
Mr Wills also stressed the importance of free and open trade. When he joined Federated Farmers' national board in 2008, New Zealand's two-way trade with China was $8 billion.
Last month, it broke through $20 billion and it was on track to exceed $30 billion within the next six years.
The Trans Pacific Partnership remained a prize that must be pursued ''with all the vigour we can'', he said.
The big issue during his time in the role had been water and how to maintain and improve its quality while coping with a growing population and an expanding and changing farm business environment.
It was a privilege to judge New Zealand's top 10 supreme environmental winners in this year's Ballance Farm Environment Awards, he said.
They were ''outstanding operators'' leading by example, running profitable businesses while ''well and truly'' meeting their social and environmental responsibilities as well.
''I think it is telling that the national winner was a large-scale intensive dairy farm, on some of Canterbury's lighter soils.
''This is exactly the sort of farm at the sharp end of this economy-environment conundrum that we are trying to solve,'' Mr Wills said.
Mark and Devon Slee milk 2580 cows, producing 1830kg of milk solids per hectare or 475kg ms a cow but, with precision farming, smart science and exceptional management, were leaching the same amount of nitrogen they did in the mid-1990s, despite having 70% more cows.
Their immediate focus was on reducing their nutrient losses even more, he said.
''This is a clear example that we can and must do both. Whilst running efficient profitable businesses, we must do this within sustainable environmental boundaries,'' he said.
• Dr William Rolleston, a South Canterbury farmer and biotechnologist, has been elected president of Federated Farmers.