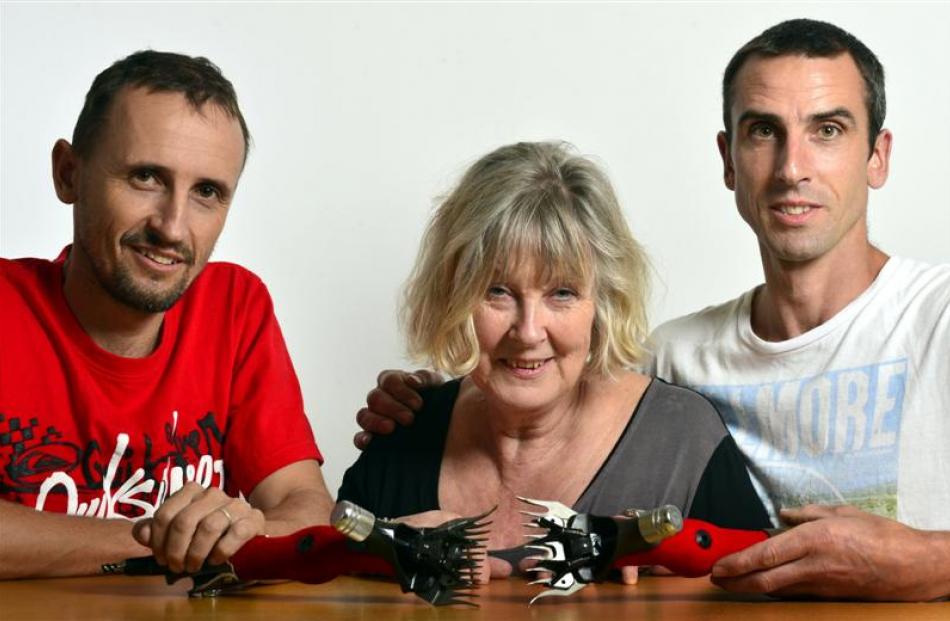 Shearing was Dave Bateman's life.
After decades spent shearing, Mr Bateman saw a need for affordable shearing gear and established Dave Bateman Shearing Supplies at his Milburn home.
But following his death in May 2011 following a short illness, his widow Rayna was faced with a decision-
continue with the business or walk away.
She did not have a business background but, for her, the answer was simple: ''I just took over - I couldn't see it go''.
''I could have just shut up shop. There were enough people knocking at the door, wanting to buy it. I thought, `Dave built this'. I couldn't walk away without giving it a shot,'' she said.
Mrs Bateman entered the business ''straight in cold'', with no previous involvement
and had to learn everything from the names of products to ordering and generally how to run a business.
While it was a steep learning curve, it also gave her a focus following her husband's death - something to put her energy into. Shearers had also been ''wonderful'' and willingly gave advice and help.
Now Michael Bateman, one of the couple's three sons, is entering the family business, much to the delight of his mother.
Asked whether she thought her late husband would be proud of his family's efforts in keeping the business going, she said: ''I can feel it''.
Brought up on a sheep farm at Glenledi, Dave Bateman left school and worked briefly in the forestry industry, before deciding to try his hand at shearing. He embarked on a shearing career at 17 and continued until he was about 50, when he decided it was time to do something else, while remaining in an industry that ''was his life''.
''He couldn't picture himself doing anything else. He loved it,'' Mrs Bateman said.
She had worked in shearing sheds when her husband had his own run - ''if a rousie didn't show up, it was `Rayna get up, you're going to work this morning','' and had watched plenty of shearing over the years.
Mrs Bateman said her husband was well respected in the industry and he always had a policy of having the barest minimum mark-up on gear, and she had kept that going.
''It's all like Dave's still sitting here.''
The business was the sole New Zealand importer and distributor of Beiuyan shearing gear from China, selling combs, cutters, hand-pieces, shearing machines and grinders and other gear throughout New Zealand.
The majority of the business was mail order and she enjoyed talking to customers on the phone. A lot of customers called in and made themselves known if they were passing through Milburn.
None of the couple's three sons had gone into the shearing industry until now, and Mrs Bateman was thrilled that Michael was learning the business. He previously worked as a truck driver.
He and his partner Tracy were ''full of new ideas'' and while he also faced a learning curve, Mrs Bateman said she would be involved in the business in ''an advisory sort of capacity'' until he was completely familiar with it.
The business had continued to grow since her husband's death and it felt like it was ''on the cusp of getting bigger''.
''Perhaps because there's a new broom coming in,'' she said.
With more time on her hands, Mrs Bateman was looking forward to gardening - ''the garden hasn't been done since Dave died'' - and pursuing some of her interests like knitting, sewing and growing heritage roses.