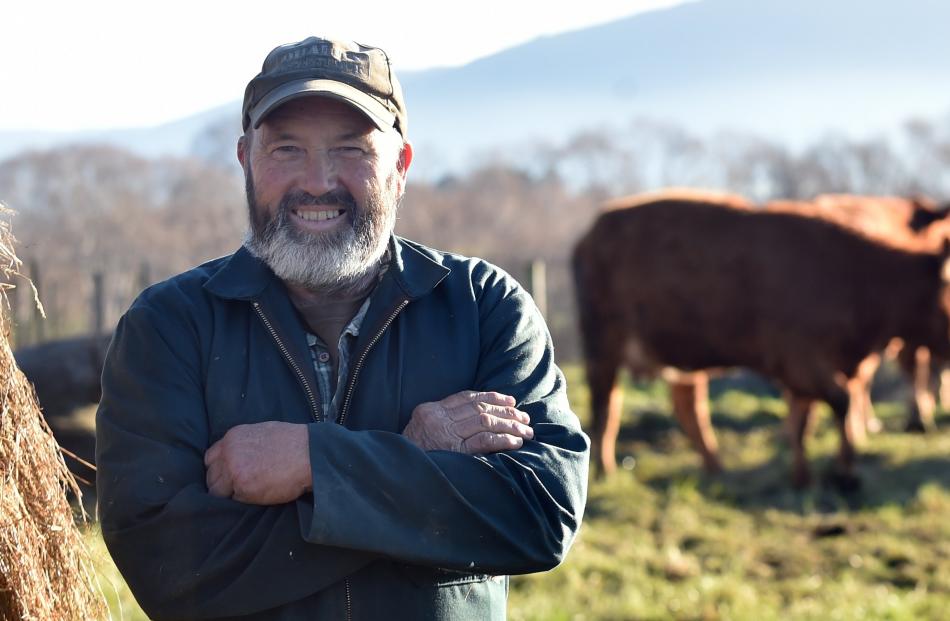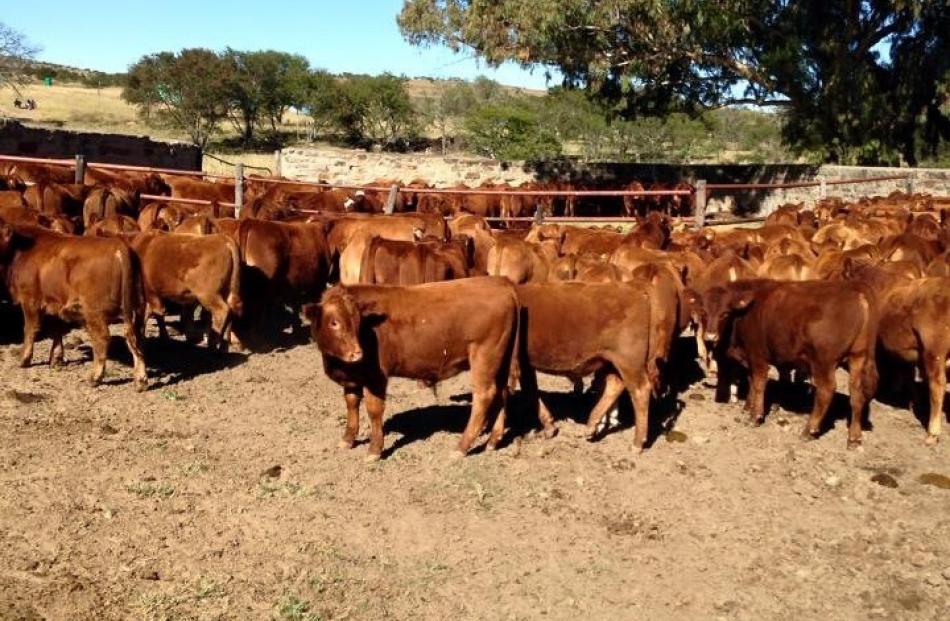 South Devon cattle have taken Allanton farmer Brian Thomson all over the world.
And what he has discovered is that the breed, which originates from the southwest of England, adapts to whatever environment it is farmed in.
Mr Thomson recently stepped down as the president of the World South Devon Association after a three-year term.
He has been to every triennial world conference since 2005, seeing the breed in the United Kingdom, Canada, Australia, the United States and South Africa.
He took over as world president in 2014, when the conference was held in Denver, Colorado, and his tenure ended in Port Elizabeth, South Africa, in April.
Mr Thomson and his wife Ann established their Loch Lomond stud south of Dunedin in 1988. They had previously farmed only commercial cattle, although they had been using South Devons bulls across their commercial cows.
South Devons were known worldwide as gentle giants and the breed was introduced to New Zealand in 1969.
Member countries of association were England, Canada, the United States, South Africa, Australia and New Zealand.
They were very different environments: Australia was very dry, Canada was particularly cold and the cattle were housed in England, Mr Thomson said.
In South Africa, there were seven breeders who had as many registered cattle as in New Zealand, which boasted about 27 breeders.
The South African South Devons were very even in both size and type, with a body weight range of between about 480kg and 520kg, which suited the terrain.
It was a very harsh climate, often farming in drought, yet he saw some magnificent'' cattle during the trip.
Eight New Zealanders were among the 48 breeders from around the world who spent 22 days in a bus travelling from Johannesburg to Cape Town.
The conference was more than just about cattle; it was about seeing another country and finding out about other farming perspectives, he said.
The trip included a visit to an ostrich farm and a flower-growing operation and an opportunity to see South Africa's indigenous Nguni cattle, long the mainstay of the traditional Zulu culture.
It was Mr Thomson's first visit to South Africa and it was to prove the highlight of his tenure with the association.
The conference was supposed to have been held there in the mid-1990s but was put off due to political unrest. Breeders were very pleased to have the opportunity to get there, he said.
New Zealand would host the next conference and planning would start once bull sales were completed for the season.
The first world conference was held in New Zealand in 1985.
Mr Thomson returned home in time for his own bull sale, held in conjunction with Glenwood Angus.
He was pleased with its success. It attracted about 80 people, and they were the first South Devons to be auctioned in the lower half of the South Island since the early-to-mid 1990s. It would become an annual event, he said.