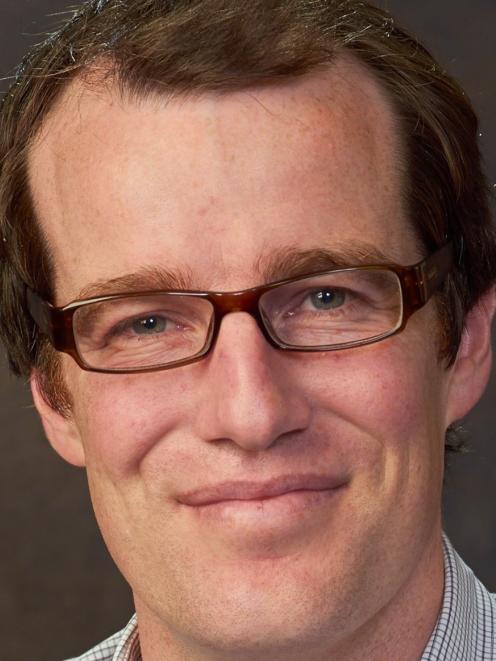 Economic development organisation Venture Southland hopes to know soon whether it has been able to attract external funding for an ambitious project to develop a high-value oat production and food processing industry in the province.
The project could eventually include establishment of an oat milk plant.
In October, the Venture Southland joint committee approved $50,000 to help fund market investigations and the development of an agronomic model for future oat processing possibilities.
Enterprise services manager Alistair Adam said last week Southland ''produced oats very well''. About 70 farmers grew the grain, mainly for processing into breakfast cereal at the Harraways plant in Dunedin, as well as for stock food.
The aim was to increase production and develop processing options within the province.
That could include processing oats into breakfast cereal locally and potentially into nutraceuticals and pharmaceuticals. An oat milk processing plant, a long-term aim, could cost $30 million to $50 million or more.
The agronomic model would include typical crop rotations, yield predictions, costs, and optimal growing systems. A business opportunity profile and an industry business case would also be developed.
The overall project, including the appointment of a project co-ordinator, is expected to cost $350,000, plus stakeholder in-kind contributions.
The $50,000 was initial seeding money which Venture Southland was using to approach other organisations such as New Zealand Trade and Enterprise and Callaghan Innovations for financial support.
''The $50,000 is a great way of showing faith in the potential of oats ... and a commitment from Southland,'' Mr Adam said.
Decisions on whether the project could proceed were expected to be made by the middle of next year and the money would ''help firm up what that decision might look like,'' he said.
Mr Adam said oat milk production had potential as an export earner for Southland.
''The aim is to develop an export market in ... Asia particularly, because many Asians are lactose intolerant and oat milk contains no lactose.''
It was hoped to use the oat project funding to thoroughly investigate the potential of the oat milk market, which Venture Southland hoped would help attract an investor for a milk-processing plant.
-allison.rudd@alliedpress.co.nz
---
Oat milk
• A liquid similar to cow milk made from fermented oat grain
• Can be used as a direct substitute for cow, goat or soya milks
• Has lower protein and higher carbohydrate content than cow milk
• Contains no lactose
• Is a low-gluten product, but not gluten-free
• Can be drunk plain or flavoured, or used in cooking and baking
• Often used as a non-dairy alternative to cream in dishes such as pasta sauce or chocolate mousse. No oat milk plants in New Zealand; the closest is in Australia.
---