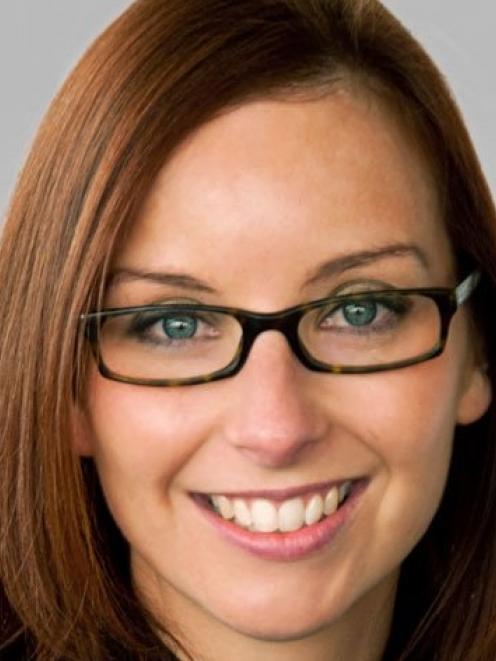 The acquisition of Farmside by TeamTalk appears to add value to TeamTalk in its own right, plus it has a strong growth story to tell, Forsyth Barr broker Haley Van Leeuwen says.
Subject to shareholder approval, TeamTalk will buy Farmside on December 14 for $31 million - $12 million in equity and $19 million of debt.
Farmside was the leading provider of telecommunication services to the rural sector and the only significant New Zealand provider of satellite broadband, Mrs Van Leeuwen said.
Farmside had around 15,000 customers and had a strong brand in the rural community.
"The growth potential in Farmside is significant and has the capacity to be TeamTalk's fastest-growing division."
Broadband penetration was relatively low in the rural community and with an estimated 290,000 rural dwellings - of which 40,000 were likely to have to rely on satellite or other wireless solutions to get a high-quality broadband service - there was growth potential, she said.
"We are positive on the transaction."
The current operating performance of TeamTalk was mixed, Mrs Van Leeuwen said.
Reversing the trend of recent years, the mobile radio division was going well and winning new business. In particular, it had won a significant NZ Bus contract that would boost the second-half 2013 earnings.
In contrast, CityLink was being hurt by the Government's whole-of-government network.
Margins were being squeezed and some contracts lost.
However, there was no change to Forsyth Barr's full-year 2013 forecast, she said.
Forsyth Barr had upgraded its recommendation on TeamTalk from hold to buy.
MethvenThe sharebroker has retained its accumulate recommendation on tap and shower-ware maker Methven but has downgraded its full-year earnings forecast by 2.6% to $14.9 million.
Methven recently reported a 14.7% fall in first-half operating earnings to $5.8 million on a 7.2% fall in sales to $50.3 million.
Broker Tom Bliss said he continued to like the longer-term prospects for Methven based around the water and energy conservation features of its proprietary shower ware.
Methven was continuing to seek further costs reductions and operating efficiencies across all business units. The company had a robust balance sheet capable of sustaining bottom-of-the-cycle earnings, Mr Bliss said.
ArgosyForsyth Barr also retained its accumulate recommendation on property company Argosy Property after the first-half result was ahead of expectations.
Mrs Van Leeuwen said Argosy's large diversified portfolio of more than $900 million of property was 74% weighted to Auckland. The company had successfully divested smaller assets and land and had restructured its joint venture exposures.
Although its gearing was one of the highest in the sector, Argosy had significantly reduced its lease-expiry risk and had improved its occupancy to 96%.
"Argosy has an internalised management structure, very attractive dividend and has reduced its operating costs," Mrs Van Leeuwen said.