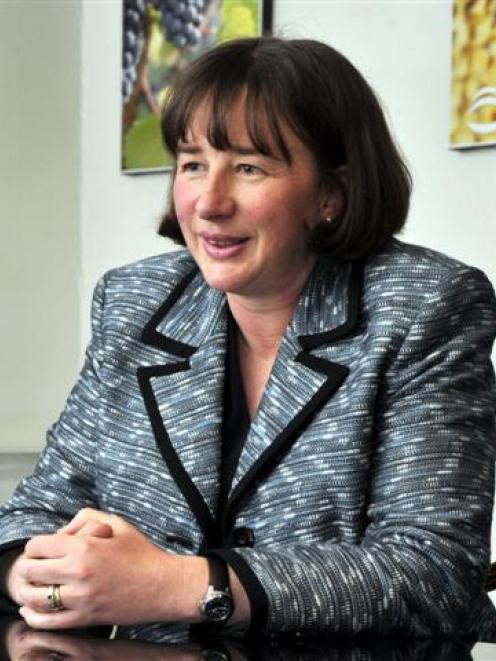 Talk to Dr Helen Darling about deviousness in the global food industry and prepare to have your eyes opened.
From an estimated 44,000 dying each year from fake vodka in Russia to cheap cuts of pork being dyed and chemically treated to sell as beef in China and "Scotch" whisky being produced in China and India - she has heard it all.
"There's so much mislabelling and fraud that happens in food," she said.
Dr Darling is chief executive of Oritain Global Ltd, a Dunedin-based company with global links that is pioneering commercial food origin systems - independently and scientifically certifying the origin of food.
The company has worked with everything from meat, dairy products and honey to vegetables, fruit, coffee beans, seeds, wine and wool.
By looking at the properties in a food or product that were natural, they could map those properties and conclude where it was from and whether or not it was authentic.
Describing it as "almost like food justice", Dr Darling said the company was fighting for the rights of consumers, producers and regulators in the food industry.
The history of Oritain dates back to when the EU was investing in research into origin traceability systems.
Dr Darling, who has a PhD in public health from the University of Otago and an MA from Victoria University, was attending conferences overseas and realised no-one else was doing it.
In terms of New Zealand exports there seemed to be quite a gap, and a group of scientists decided something needed to be organised for the Australasian area.
It was decided the most sustainable way to really capitalise on the opportunity was to make it a commercial model.
Oritain was set up as a commercial entity, along with an international science board, comprising six well-known scientists from around the world.
Science had been coupled with commercialisation but with a buffer between the two, meaning both could maintain their integrity, she said.
The company, which has been trading for nearly three years, started globally from "day one". It started very small and while it was still very small was going through a growth phase.
It worked in two ways with customers - branded certification and also risk mitigation, for those producers who wanted to know if they had a problem before their customers did.
The amount of food fraud globally was "phenomenal" and New Zealand produce was not immune, she said.
Many New Zealand producers were naive in thinking that "nobody does anything bad" with their good food when it was exported off-shore.
That was not true. A lot of "deviousness" occurred and a lot of mislabelling.
Everything the company did was forensically project managed. All the work had to be done to a forensic level so they could present evidence in court for any one of its clients at any time in the future.
The company was contacted by those wanting to use its services but also by cheats wanting to circumvent it.
Dr Darling once had a meeting with a honey smuggler in Texas who wanted to find how how he could potentially circumvent what Oritain Global did.
"And you can't because what's in the product is in the product and you can't change it or alter it ... the data won't lie," she said.
There was "never a dull moment" at work and every day was different - whether were working with saffron from Spain or coffee beans from Kona.
In April, Dr Darling and Kurow Estate owner Dr Antonio Pasquale were the first to present Oritain certified wines to the European market at VinItaly - the world's largest wine exhibition.
She recently attended a food safety conference in China and, at the check-in at Auckland International Airport, noticed many people taking baby formula to China.
She said it showed how safe food was "gold", particularly for vulnerable populations like infants.
The company preferred to be "quietly successful" and it was "kind of nice to be under the radar".
Dr Darling - who was recently named runner-up in the Otago-Southland branch of the Institute of Directors' aspiring director award - saw rapid growth but not necessarily in the size of the company, but rather in turnover and revenue.
"We need to remain relatively small and relatively nimble to really capitalise on the opportunities that are out there," she said.
It had to remain very focused because there were a "lot of rabbits in the field" it could choose.
Its team was small, because it did not need a lot of people, and the company used its networks.
It had good relationships with the University of Otago, University of Hawaii and University of Milan, along with universities associated with its science board. The board had extensive networks with a variety of professional bodies.
The company was building a reputation with government agencies both here and in the US and EU, and also had a good relationship with the United States Department of Agriculture. The US had very complex issues concerning mass production of food.
New Zealand Trade and Enterprise had been very supportive from day one.
Asked whether she tended to analyse her own food, Dr Darling said: "You can't help it", but, by and large, there was good food in New Zealand and "you've got to keep it in perspective".