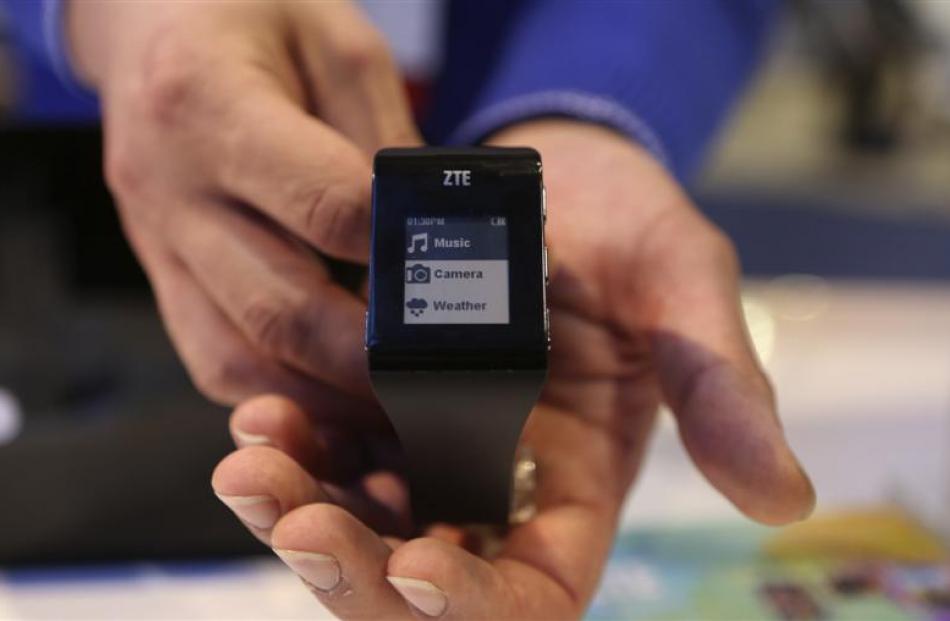 Forsyth Barr broker Haley Van Leeuwen has coined the term ''Smart everywhere'' to capture the technology buzz coming out of this year's Consumer Electronics Show. Business editor Dene Mackenzie talks to Mrs Van Leeuwen about the technology evolution.
There was no shortage of inspiration after reading through the long list of inventions and gadgets released at this year's Consumer Electronics Show 2014 conference, which attracted more than 150,000 registered attendees in Las Vegas.
Forsyth Barr broker Haley Van Leeuwen said converting such inspirations into commercial success was challenging, as was selecting the best stocks to invest in today ahead of the potential success.
The large corporate names continued to dominate the media coverage, including Samsung, Intel, LG Electronics, Yahoo, Audi, General Motors, Sony, Panasonic, Microsoft, Dolby,Google, Netflix and 21st Century Fox.
''From our perspective, the dominating technology buzz from this year's CES conference has been the rapid roll-out of smart applications across new devices including cars, watches, wearable gadgets and appliances.''
Wearable gadgets were in style, she said.
An obvious trend over the next few years would see smart functionality and fashion come together to roll out a massive range of wearable smart devices. They included watches, jewellery, clothing and glasses.
''The big winner will be smartwatches where functional technology and fashion will combine to see a fitness training device to be worn as everyday attire.''
Intelligent car applications were also moving.
The rapid growth of technology being built into cars in the past few years had led to the development of a car show at CES, Mrs Van Leeuwen said.
Leading the development were Google, Audi, General Motors and Honda which would see built-in applications replace the functions currently being blue-toothed through smartphones.
Smart TVs were maintaining their simplicity, she said.
The success of television was its simplicity - you turned it on and it worked.
The evolution to smart TVs had the challenge of introducing complexity while retaining simplicity.
''Forget the 3-D TV, that gimmick was never going to work. The big game changer ahead for TVS is the rollout of ultra high definition (UHD) smart TVs that can bend.''
Leading that area at CES were Samsung and LG Electronics.
The key factor behind the commercial success of smart TVs would be how well the televisions seamlessly switched between multiple platforms such as pay TV provider, internet, YouTube, component devices and online gaming, Mrs Van Leeuwen said.
''We feel the technology sector should perform well over 2014 and the key stocks on our select list include Apple, eBay, Facebook, Google, Intel, Microsoft and Samsung.''