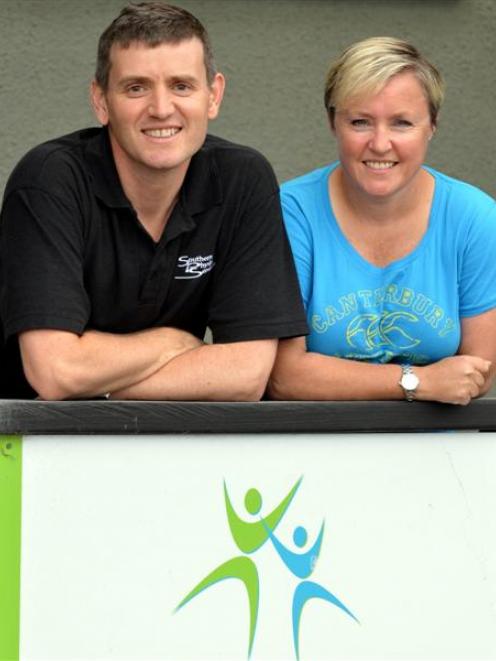 When Mark and Tracy Lamb bought a physiotherapy business in Milton in 2001, people commented they would have to shift from Dunedin to save commuting.
But having lived in London, where they were used to travelling for 90 minutes on a train every day, the prospect of driving 40 minutes on an empty motorway was ''not really that big a deal'', Mrs Lamb laughed.
The English couple, both originally from Essex, were now living the ''Kiwi dream''.
They have just rebuilt a house at St Clair, have a holiday home at St Bathans and operate the busy physiotherapy business SPS Physio.
But staying in New Zealand long-term was never the plan initially - they intended moving on to Australia and then eventually returning to the United Kingdom.
That plan had gone somewhat astray, as they established a business in the South, had a family and put down roots.
A former international badminton player, Mrs Lamb used to represent England around the world, playing in China, Russia, throughout Europe, and Asia.
She ran her own gym in England after she stopped playing badminton full-time.
Golf later replaced badminton and while she had a break from the sport while having children, she recently started playing again with a couple of friends. She has also played golf for Otago.
The couple spent a year in South Africa and then a year and a-half in Palmerston North before coming to Dunedin for Mr Lamb to tackle some postgraduate work. He did his physiotherapy training in London.
Intending to move on to Australia, they went across the Tasman on holiday and decided they did not want to live there.
In 2001, they bought the physiotherapy practice in Milton. Initially it was a ''one-man-band'', before another physiotherapist was hired. The Lambs were then asked to open a clinic at Clutha Health First in Balclutha and have been supplying CHF with its physiotherapy service since 2006.
They had also expanded to a practice in Helensburgh, Dunedin, while a satellite clinic in St Clair, open two days a week, opened nine months ago. Twelve staff are employed, including administration staff.
While the plan was not originally for expansion, the opportunity in Balclutha was too good to turn down, and they saw it as a big opportunity, Mrs Lamb said.
It was a busy business, with other contracts held, including work at the Otago Corrections Facility and a lot of rest-home work, which was a growing market.
While SPS Physio had a great team of staff, the Lambs say staff recruitment was an issue for various reasons. Some new graduates were heading to Australia, while many physiotherapists seemed to be retraining and becoming dentists and doctors.
They devoted a lot of time to staff training and tried to make employment as attractive as possible, she said.
While they would love to open another practice, possibly in North Dunedin, that would be dependent on staff, she said.
Mr Lamb was ''flat out'' working and they were trying to reduce his caseload so he could run the business more than ''actually being in the business''.
The couple, who mark 15 years in New Zealand this year, have no plans to return to the UK.
''We're quite happy where we are,'' Mrs Lamb said.
While it was a ''pretty full-on lifestyle'' running a business and juggling that with two children, aged 10 and 7, with no family support nearby, that was the decision they made, she said.