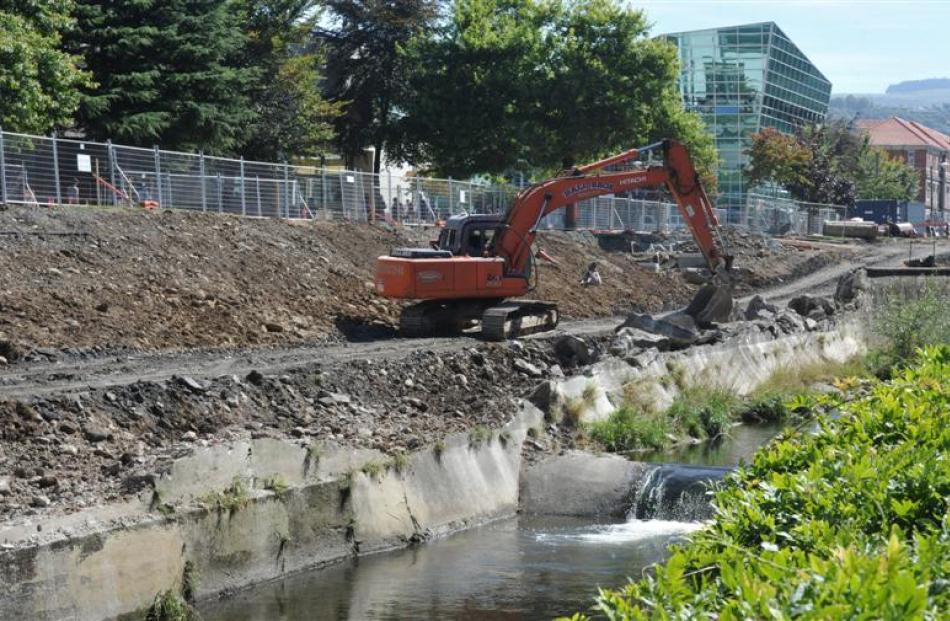 One of the large walls lining the Water of Leith opposite the University of Otago's registry building comes down as part of flood protection works.
Otago Regional Council engineering, hazards and science director Gavin Palmer said the wall was coming down to just above the existing stream bed.
A low-level walkway would be created alongside, designed to be covered with water when the river flooded. Work along the Leith from the Leith St footbridge to Forth St was in its final stages, with extra planting going in on the true right bank of the river and the resowing of an area upstream of Clyde St to strengthen its ability to cope with floods, he said.