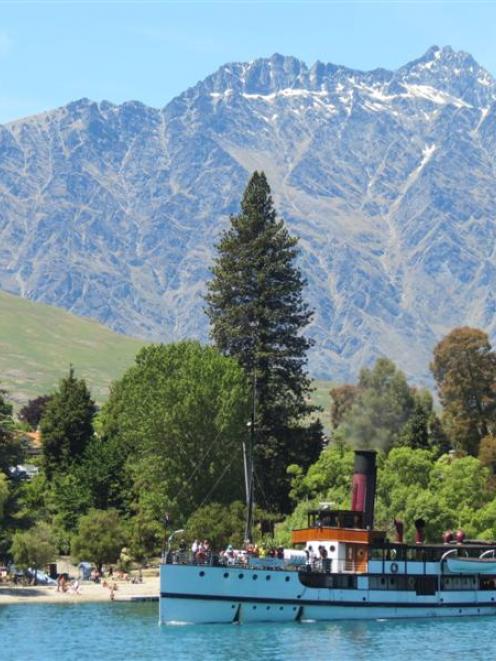 Otago and Queenstown property values lag just behind the national average, but unsurprisingly, remain well down on shortage-hit Auckland and building demand-driven Christchurch.
The exact effect of the Reserve Bank's loan to value ratio (LVR) restrictions on bank lending largely remains anecdotal, but it has prompted a downturn in house purchases in the range below $400,000 to $500,000.
Data released yesterday from government agency Quotable Value (QV) show that house values are mirroring the median prices paid in most regions around the country.
Nationally, housing values in January, compared to a year ago, were up 9.6%.
Queenstown and Otago were up respectively at 5.6% and 6.5%, but Auckland and Christchurch sped ahead with gains around 14% or more.
QV's research director Jonno Ingerson said property value growth had slowed during January.
The index showed nationwide values had increased 0.3%, compared to December, while a month earlier the increase was 1.3%.
''So while values are still increasing, the rate of this increase has slowed considerably,'' Mr Ingerson said in a statement yesterday.
The wider Auckland region had an average current value of $695,215.
Four Auckland areas had average current values at January above $800,000, including the North Shore, North Shore coastal and city. Auckland city east was at $1.02 million.
The Central Otago average current value was $313,368, up 6.6%, Queenstown Lakes $653,950, up 5.6% and wider Dunedin up 2.5% at $289,000.
Mr Ingerson said while January was the first month where values appeared to have slowed, and he would wait longer before claiming a trend, he said the timing did align with the LVR speed limits, introduced last October.
''These [LVR] speed limits have reduced the number of first-home buyers active in the market, but perhaps more importantly, they have led to increased caution among buyers,'' he said.
QV valuer Duncan Jack said Dunedin city's property market was showing ''good levels of activity and reasonable demand''.
''We're seeing more activity at the upper-end of the market of $500,000-plus which is a sector that hasn't been affected by the LVR changes,'' he said in a statement yesterday.
Dunedin values were now 2.5% above those a year ago and there had been a 1.6% increase during the past three months.
''There is less activity in the lower end of the market, which could be the effect of the LVR caps kicking in,'' Mr Jack said.