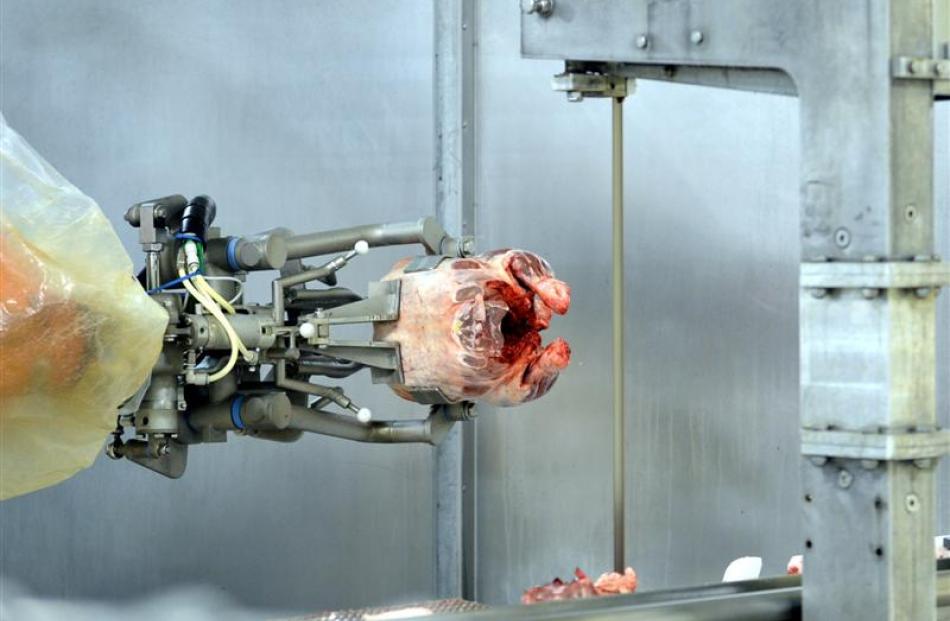 Otago innovators are well represented in the New Zealand Innovators Awards this year with nominees ranging from a high school biofuel project through to cookies being posted overseas.
The winners will be announced in Auckland on October 21.
New Zealand Innovation Council chief executive Louise Webster said yesterday the 2015 entrants gave a real sense Kiwi innovation was moving into the mainstream, demonstrating world leading approaches to innovation with many businesses going global from the first day.
In addition to the innovative products and services entered, one of the biggest changes this year was a rise in entrants focused on making the world a better place.
''We saw a new wave of innovative businesses focused on solving social issues. These organisations are still profit making entities but are driven by a purpose to help solve the world's problems and have a global impact,'' Ms Webster said.
One of the entrants intent on helping the world is Kaikorai Valley College's Young Enterprise Scheme project Kaika Energy, which featured in the Otago Daily Times at the weekend.
Director and pupil Kate Shaw has been nominated for the Young New Zealand Innovator award. Kaika Energy is turning food waste into biofuel and fertiliser.
The school recently installed a bio digester which breaks down organic material and is now producing biofuel and high grade liquid fertiliser. Methane gas from the bio digester will be used to heat a large glasshouse and the CO2 will be used to help grow the plants.
Cookie Time International, in Queenstown, is nominated for the Innovation in Marketing and Communications award for its Postcard Cookies.
For keen overseas cookie munchers, getting their hands on a fresh delivery of New Zealand cookies became simpler with a bespoke delivery solution developed with New Zealand Post.
Customers choose from three flavours, and two sizes of cookie. Their choice is then sent in a postcard style box - complete with a personal message - to almost any destination worldwide.
Dunedin company Timely, which offers a cloud based appointment management system for businesses requiring scheduling of their staff and services, is in line for the Information Communications Technology and Cloud Solutions award.
Timely is also a nominee in the Export Innovator of the Year category. The company was highly commended in the start up company of the year category at the New Zealand Hi Tech Awards earlier this year.
Dunedin company Bison Group is in the Innovation in Design and Engineering category. Dunedin brothers Mark and Greg Fahey launched Bison Group to develop an industrial container weighing device to allow ports and logistics companies to verify the weight of shipping containers.
From July 1 next year, exporters are required to verify the weight of every container shipped, following major changes to international shipping rules.
The current system relies on shippers declaring the weight of the container, but no one checks the declarations.
It is estimated about one third of the 130 million containers shipped each year have inaccurate weights, leading to accidents, equipment breakages, dangerous vessel loading and environmental hazards.
Once the new rules take effect, a container will not be permitted aboard a vessel without a verified weight. The Bison Jacks are four small scales that attach to each corner of the container, lifting it slightly off the ground to weight it.
They are synchronised with a Smartphone app and cloud database enabling the weight and other shipping data to be stored, printed and sent automatically through the logistics chain.
Dunedin engineering company Scott Technology is in three categories for its lamb forequarter cut automation system.
It is one of only three nominations in the Sustained Innovation Excellence award along with dairy giant Fonterra's Research and Development Centre and tapmaker Methven's Aurajet shower spray technology.
Scott Technology is also in the Innovation in Agribusiness and Environment and Innovation Excellence in Research categories.