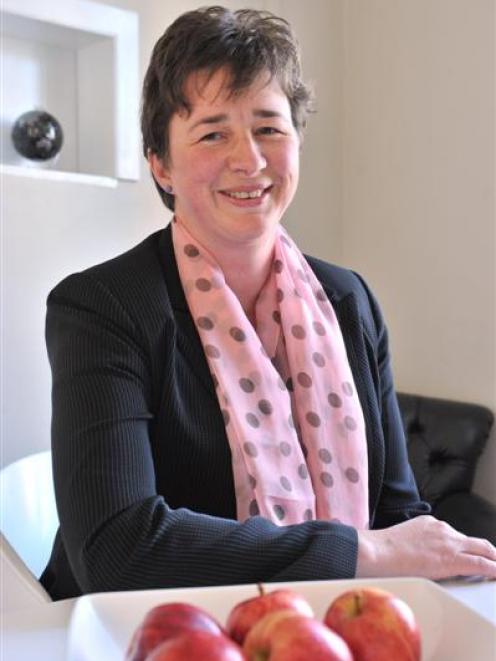 Helen Darling admits she was ''really chuffed'' to be named a finalist in the business entrepreneur category of this year's Women of Influence awards.
Dr Darling launched consultancy business Darling and Associates a year ago, providing a bespoke service for food producers, exporters, importers and regulators to identify supply-chain issues and solutions.
Before that, the Otago woman was the founding chief executive of Oritain, which has been pioneering commercial food origin systems since its inception in 2008.
''It's a pretty amazing group of people when you read through the list. It's quite a privilege. I'm quite honoured and humbled,'' she said.
The business-entrepreneur category recognised women who had substantially developed their own business and led its strategy and direction.
They included high-profile women like World of Wearable Art founder Dame Suzie Moncrieff, NZ Tax Refunds founder and chief executive Cilla Hegarty, Attitude Pictures founding chief executive Robyn Scott-Vincent, and Dame Wendy Pye, founding owner and managing director of educational publisher Wendy Pye Publishing Ltd.
Dr Darling was looking forward to the awards function in Auckland on October 8 and being surrounded by ''really amazing talent'', along with networking opportunities.
''I also do think when you get a lot of people in a room, and a lot of positive energy . . . a lot of good stuff happens,'' she said.
Dr Darling is a director of the Asia Pacific Centre for Food Integrity and it was ''really taking off''.
There was huge interest from China in what it was doing and a real desire to have a robust supply chain.
The centre had a whole-of-supply-chain approach and it was built on robustness and integrity, which was what both consumers and producers wanted, she said.
Dr Darling was also working with some ''cool customers'' in New Zealand.
She is on the boards of the Institute of Environmental Science and Research (ESR) and the Otago Southland Employers' Association, and an advisory board member for Export NZ.