The legal battle involving two former Dunedin directors highlights the need for other directors to be "really vigilant" of their operational involvement in companies, an employment lawyer says.
Maureen and Ronald Grant, the two former shareholders and directors of Southern Taxis Ltd, are fighting against paying out four former staff members by claiming they were contractors not employees.
In 2018, the Employment Relations Authority (ERA) ordered the pair to pay $80,000 after it determined the taxi company's drivers were employees.
The authority said Southern Taxis owed drivers for unpaid entitlements such as minimum wages, holidays and rest breaks, as well as unlawful deductions.
Mr and Mrs Grant, however, claimed they had discharged their liabilities to creditors after they sold the business' assets and the company was wound up.
The couple appealed to the Employment Court, which ruled in May 2020 they were not personally liable for the arrears.
The Ministry of Business, Innovation and Employment (MBIE) appealed that decision to the Court of Appeal, which ruled it was not relevant the directors believed their drivers were contractors.
The key was instead whether Mr and Mrs Grant knew the "essential facts" and conditions the drivers worked under.
If they knew that, they could be held personally liable.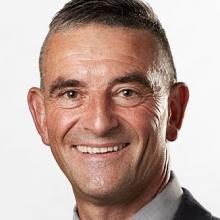 Anderson Lloyd partner John Farrow said the case highlighted the need for directors to be "really vigilant" of where they are involved in the day-to-day operations of the company.
"It will mean they will have to watch their involvement, particularly in employment matters, because they could ultimately have personal liability," he said.
Mr Farrow believed, after reading the Court of Appeal's judgement, once the case was heard again in the Employment Court the directors would have known the essential facts, and would therefore be found personally liable.
"That will mean, because the company is wound up, they will have to pay for its liability," he said.
Business South director of legal and human resources services David Browne said there had been many previous cases about whether staff were employees or contractors, but this was unique by looking at the essential facts.
"It's a very technical case. It's not your standard PG [personal grievance].
"It is really looking closely at specific pieces of law," he said.
Mr Browne believed the case would be used as a test case, particularly in the taxi industry and gig economies.
The case could be used to shape future employment legalisation in those industries.
"It will be very interesting to see how it plays out," he said.
Mr Browne did not expect to see a resolution to the matter until at least later this year.