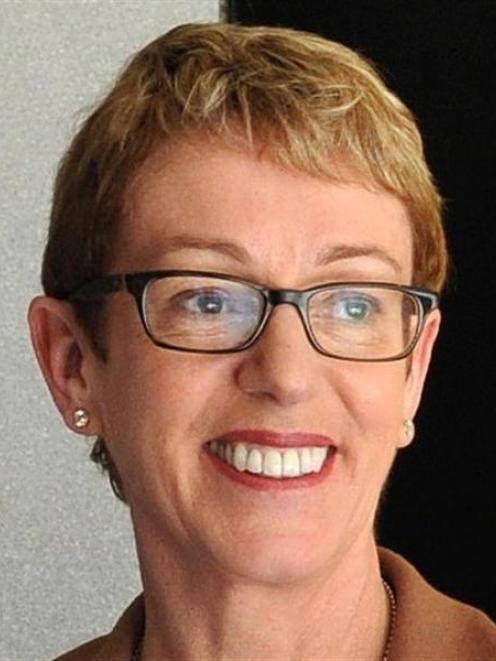 The ASB financial result for the six months ended December reflected a strong performance across the bank with all divisions making a contribution, chief executive Barbara Chapman said.
The Commonwealth Bank of Australia-owned ASB reported net interest earnings for the period of $771 million, up 12.1% from the previous corresponding period.
Total operating income was up 10% to $984 million and the ''statutory profit'', the one favoured by most analysts, was up 8.5% to $416 million in the six months.
Mrs Chapman said the ASB's wealth and insurance business saw revenue growth of 19% in the period under review and there was a 30% growth in KiwiSaver funds under management.
''The momentum we have maintained over the first half of the financial year is a product of better market conditions as well as continued success in executing our strategy, focusing on customers and improving the productivity of our business.''
The needs of customers were rapidly evolving and ASB had remained committed to leading the market with innovative products and services developed with the goal of making banking with ASB simple, straightforward and seamless, she said.
''The essence of ASB's success is that we constantly look through the lens of the customer to find opportunities to make banking better.''
The bank had seen strong growth in customer advances across all portfolios of 7% since December 2012. Customer deposits increased 10%, driven by a ''particularly strong'' performance in retail deposits, Mrs Chapman said.
''Growth in customer deposits has been stimulated by investment in customer product offerings combined with stronger demand as customers focus on building wealth and protecting assets.''
Income growth of 10% was partly offset by an increase in operating expenses of 8%, resulting in an improved cost-to-income ratio of 39.3%.
As the New Zealand economy improved, loan impairment expenses reduced by 25% against the corresponding period last year, she said.
''Improving economic conditions, a low interest rate environment and a robust housing market - particularly in Auckland and Christchurch - have impacted favourably on impairments.''
Morningstar banking analyst David Ellis said ASB parent CBA continued to deliver strong earnings growth with an impressive first-half cash profit of $A4.25 billion ($NZ4.6 billion), exceeding expectations and up 14% on the pcp.
The 12% lift in the tax-paid interim dividend of $A1.83 a share would please the legion of retail investors.
''Most importantly, there are no ominous signs of impending danger in the result, just another strong and consistent performance building on a long and enviable track record of steadily increasing profits and dividends,'' he said.