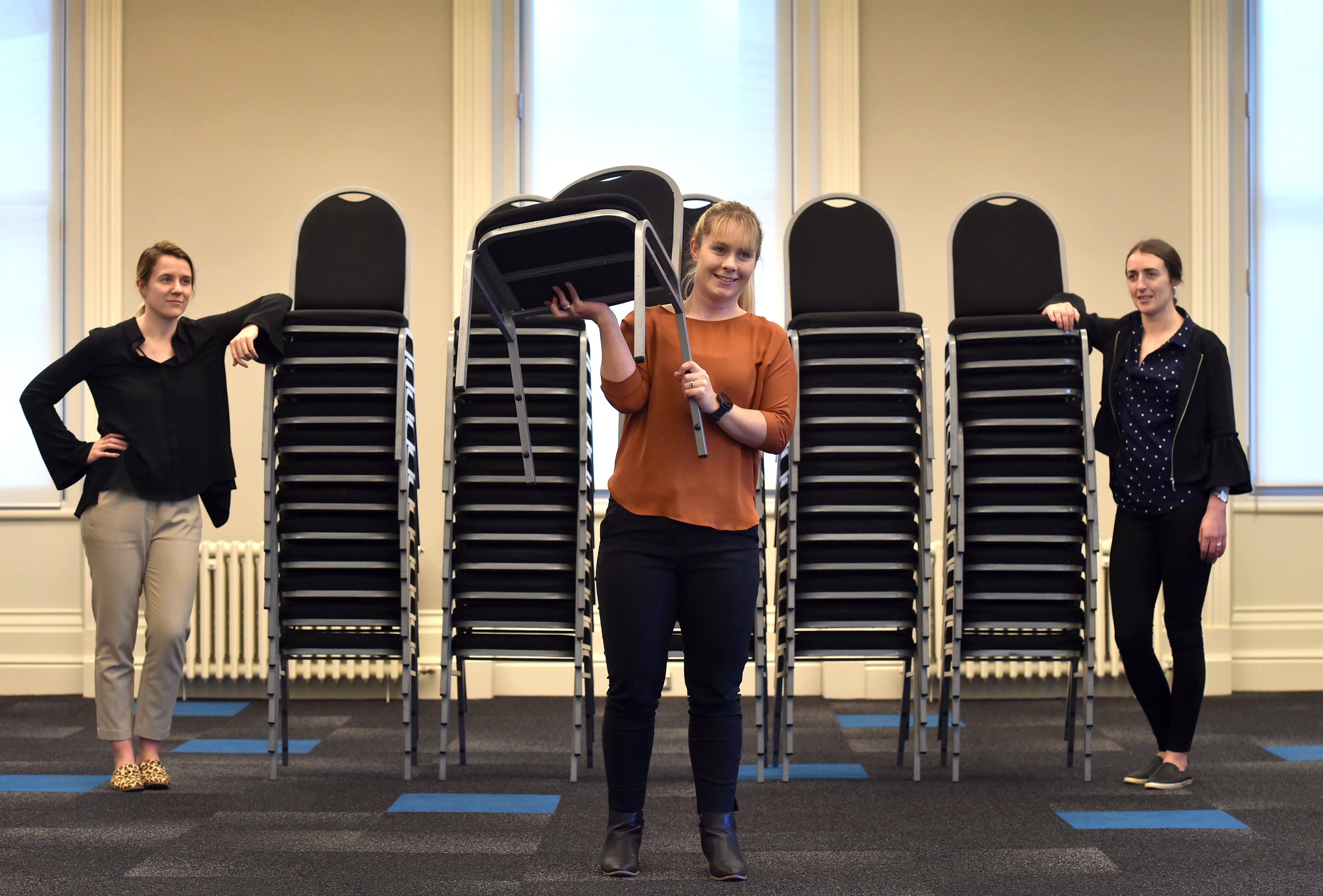 The growing list of postponed events in the South is adding anxiety for businesspeople trying to make headway under Alert Level 2.
"It's pretty tough," Sweet as a Nut Catering owner-operator Scott McCreanor said.
He listed a series of Dunedin events either postponed or cancelled - University of Otago graduation ceremonies, an education symposium, a ball involving physiotherapy students, an orchestra symposium, work functions and the Otago Daily Times' Class Act function.
The 100-people limit on gatherings was one factor, physical distancing another.
Vault 21 restaurant and Catacombs nightclub owner Andre Shi said he was affected by the cancellation of about six private functions in a week after restrictions increased in the wake of the second Covid-19 outbreak.
A total of 268 people had booked in for dinner on the night of the university's planned August 15 graduation ceremony, Mr Shi said. About 65 actually dined.
Some people were still making a point of supporting local businesses in the difficult climate, he said.
Cabinet is to review the Covid-19 alert level settings today and it may become clearer how long the nation is likely to have to wait for the more relaxed restrictions of Level 1.
The Government will consider the cost of restrictions, as well as what is needed to contain the virus.
In Dunedin, the business events industry is normally worth about $16million a year. A domestic delegate would spend $480 a night, on average.
Dunedin Venues marketing and communications manager Kim Barnes said last month's return to Level 2 had a significant impact on business events and conferences.
"Many clients who had business events booked in March, April and May have postponed their events to later in the year or next year," she said.
"Business was making a good recovery in July but then Level 2 restrictions stifled this again.
"Our processes have been adjusted to ensure . . . small events can continue at Level 2 and we can quickly adapt to when larger crowds are permitted."
Otago Museum director Ian Griffin said student balls at the site brought in income for the commercial side of the operation.
The museum's venues income was worth about $30,000 a weekend but such events could not happen under Level 2.
Several functions planned for the Queenstown Events Centre will not go ahead this year.
They include three conferences, a performance, a trade show, an awards show and four sports events.
The Queenstown Convention Bureau is promoting event packages to bring more visitors to town. Businesses are adding "value upgrades" to Queenstown adventures until December.
Queenstown Lakes Mayor Jim Boult said the town needed to give people more reasons to visit — sporting and cultural events and concerts helped with that.
"I take my hat off to anybody who's running a conference at the moment," Mr Boult said.
Invercargill deputy mayor Toni Biddle said keeping the country in Level 2 while containing outbreaks in Auckland was about maintaining consistency.
"We understand, but we are frustrated."
Last month's Southern Oyster Bash was cancelled and the ANZ Premiership netball final went ahead in front of a socially distanced crowd of 300.
Conventions and Incentives New Zealand chief executive Lisa Hopkins said she would like the Government to acknowledge that business events were not mass gatherings but functions run by a highly professional industry.