The Wizard of Oz's Dorothy and Toto have made an unexpected appearance in a real estate video for a Dunedin home.
The sepia footage shows the pair running through a field and up the porch steps of a 1920s East Taieri home, with a tornado following closely behind them.
While it may appear to be the tornado scene from the 1939 movie, the clips are actually a re-enactment by the homeowner's daughter, Bella Brough (10), and dog, Winston.
Instead of the Wicked Witch of the West and farm animals, the video shows the Mosgiel sign, a car and Edinburgh Realty property consultant James Columb floating outside the window.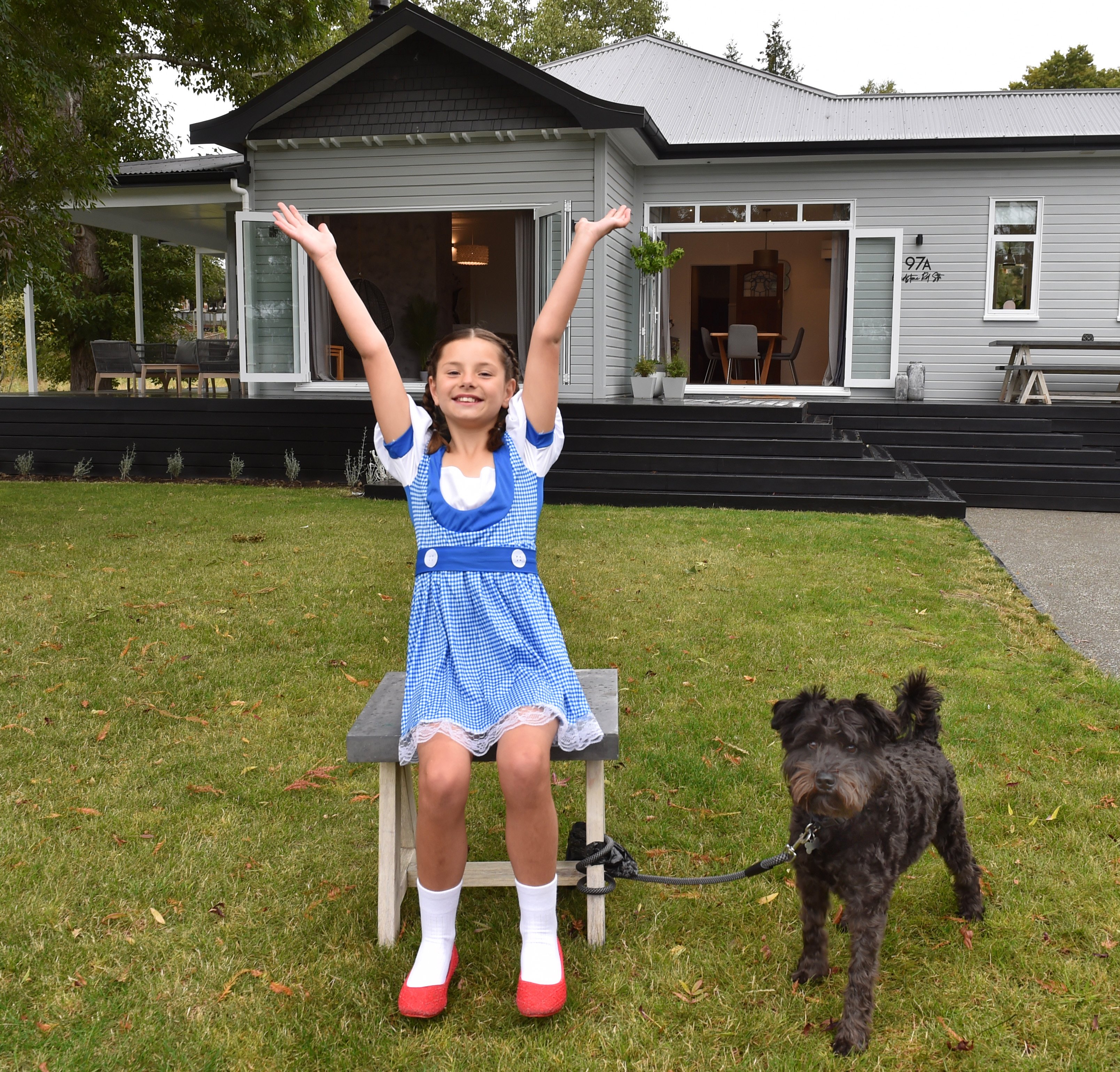 Mr Columb was the mastermind behind the idea.
It was a quirky way of selling the home which, like Dorothy's home, had been picked up and moved to a new location, he said.
The Brough family moved it to 97A Gladstone Rd South from its original location, which was just up the hill in 2019.
"There was a wee bit of synergy with the tornado," Mr Columb said.
After it was moved to its new site, the family spent about two years renovating it.
The result of those renovations are finally shown in the video when Bella and Winston, as Dorothy and Toto, open her bedroom door after the house lands in its new location.
"Toto, I don't think we're not in Kansas anymore," Bella says in the video.
Mr Columb said it was important for him and the videographer to keep in mind they were selling a house not making a movie.
"For me, video is a great way to express the story and the emotion of the house.
"I've had people buy properties over $1million via video, so I see the value in high quality video.
"But it is really important that the video is about the house, not the agent."
Bella's sister decided against playing Dorothy and she was not the only family member who was not interested in taking part.
"I just couldn't get the dad to be the scarecrow," Mr Columb joked.