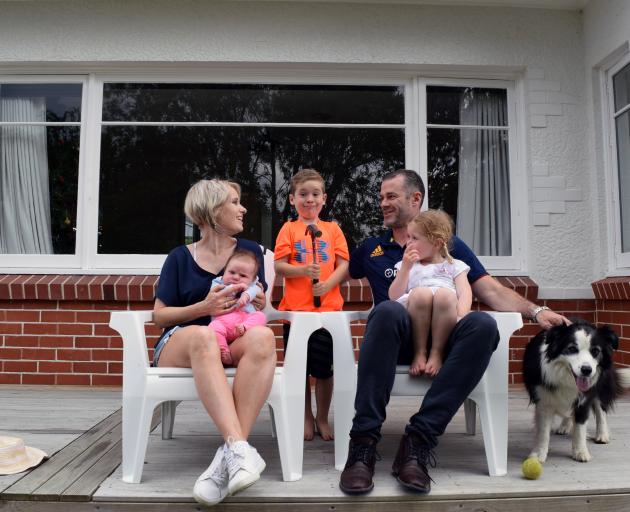 The Taieri Community Facilities Trust is seeking ''pool builders'' as it works to get a new aquatic facility built in Mosgiel. ''Pool builders'' - individuals, families or businesses - have been asked to give $5 a week for two years. Donations of $500 or more will be acknowledged on a pool builders' wall at the new facility.
In a series, reporter ShawnMcAvinue talks to people about why they became a ''pool builder''.
A Mosgiel family is pitching in as pool builders to get a new aquatic facility in their town.
Mike Kerr said his family had given more than $500 to get the names of their three children - Miach, Shannon and Caci - on the pool builders' wall.
A new facility would be a community hub in Mosgiel.
"A good pool is a badge of honour for a town.''
Swimming was an important part of family time and helped his children build confidence - in the water and in their lives.
"There are very few places you can manufacture risk management and test their boundaries.''
Swimming was a vital skill for his family to have, especially as "the sea and surf is a big part of our family's life''.
His wife Catriona Ahern-Kerr said a boom in residential developments in Mosgiel had brought young families to Mosgiel and the demographic had changed.
"It has completely changed and a new pool [will] embrace that change.''
Mr Kerr praised the work of Taieri Community Facilities Trust chairwoman Irene Mosley and fundraising chairman Bob Campbell.
As Highlanders commercial manager, he understood the challenges of raising money.
"That's my job. It's what I do. It's bloody hard and they've done an awesome job.''