An active group of people championing electric vehicles could be part of the reason Dunedin has the highest number of the vehicles per head of population in the country, the leader of a travelling showcase of the vehicles that stopped in the city yesterday says.
As the LeadingTheCharge 2019 Great EV Road Trip arrived in Dunedin, research from the University of Otago showed Dunedin was leading the race as the No1 city in the country for electric vehicle ownership.
The Dunedin Energy Study, undertaken with the Dunedin City Council, showed Dunedin had 500 electric car owners, up from 25 four years ago.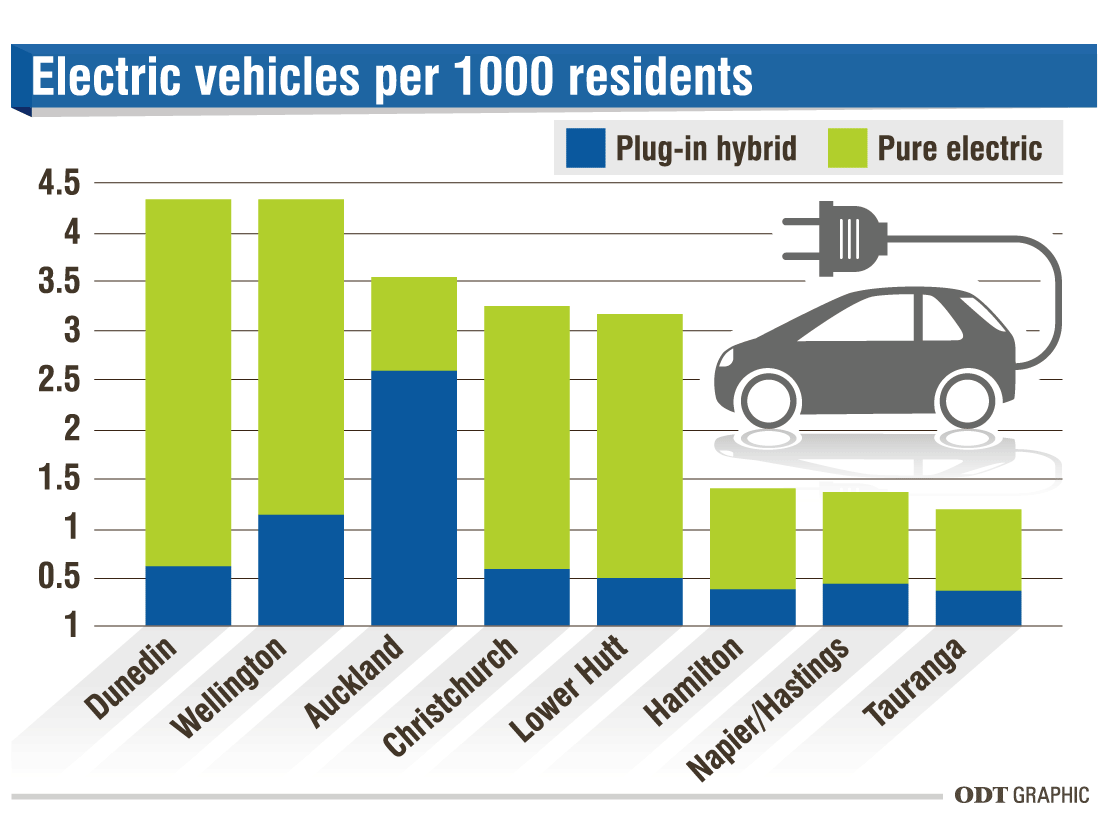 Dunedin had the largest number of pure electric vehicles per 1000 people - 3.73.
Wellington came in second with 3.19 cars per 1000 people.
When both pure electric vehicles and plug-in hybrid electric vehicles were counted, Dunedin still just came out top (4.34), marginally ahead of Wellington (4.33).
Yesterday's road trip visit to Dunedin was part of national tour organised by Better NZ Trust to educate and encourage people to use electric vehicles.
Trust chairwoman Kathryn Trounson said it wanted to show people how normal the cars were.
''There are a lot of people championing for electric cars which is creating more of an interest in Dunedin.
''Older people are big buyers because they have more disposable income, so more money to spend on the cars.''
The cars were cheaper in the long run, costing $3 to travel 100km.
Dunedin man Jono Daley, an early adopter who moved from a Range Rover to a BMW i3, said he switched to sustainable transport for the economic benefit.
University Sustainability Centre director Associate Prof Janet Stephenson said from an emissions perspective she was pleased to find Dunedin's electric vehicle uptake topped all other cities.
''This is still a drop in the bucket, less than half a percent of Dunedin's 104,000 registered vehicles [are electric].''
Dunedin's Electric Vehicles Owners' Group representative Pam McKinlay was delighted with the news.
''It's made my day. I think our electric vehicle advocacy and education has probably helped, but Dunedin people are really interested, too. We are always in demand.''
The EV roadshow's 31-day journey started in Rotorua on March 28 and will wrap up in Cape Reinga on April 27.